Volvo XC40 earns five-star rating at 2018 NCAP tests

Volvo's popular XC40 takes one more prestigious award home thanks to its participation in the 2018 Euro NCAP tests. As always the vehicle earned the maximum five stars for safety features and joins its large siblings 60 and 90 series as one of the safest vehicles on the road today.
2018 Euro NCAP tests are considered to be extremely demanding and tough and what is also notable about this event is that it puts on the test every new and trendy technology in the field of safety on test and numerous experiments that showcase whether the addition is just a gimmick or it really contributes to driver and passengers' safety.
What might well be interesting for our viewers is the fact that there is no a single Volvo vehicle that has failed the NCAP exams. In fact, all models have received the maximum five star ratings. For example, XC60 was crowned the overall best-performing large off-roader and best overall performer in the Euro NCAP 2017 Best in Class Safety Awards. XC90 has followed this tradition and won the same prize back in 2015.
SEE ALSO: Acura showcases details for the new 2019 MDX SUV
Also, in March this year, XC40 was named 2018 European Car of the Year – this is the first Volvo car to win this prestigious award and since then has become one of the most popular model in the lineup. The brand also announced that in May there would be expansion of the manufacturing facilities in Europe and China in order to meet all the overwhelming demand for the vehicle.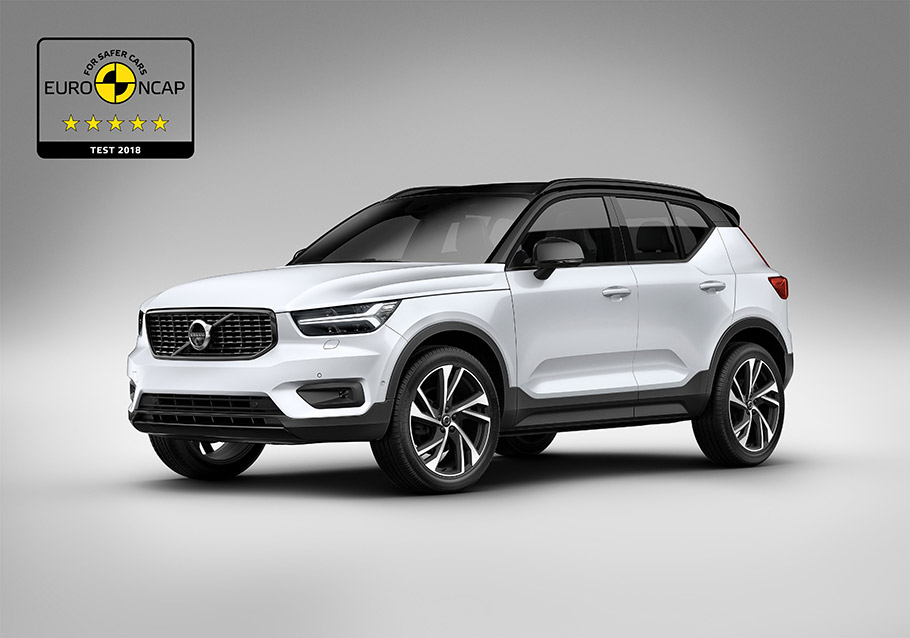 Source: Volvo