Vorsteiner BMW M3 on Flow Forged V-FF 101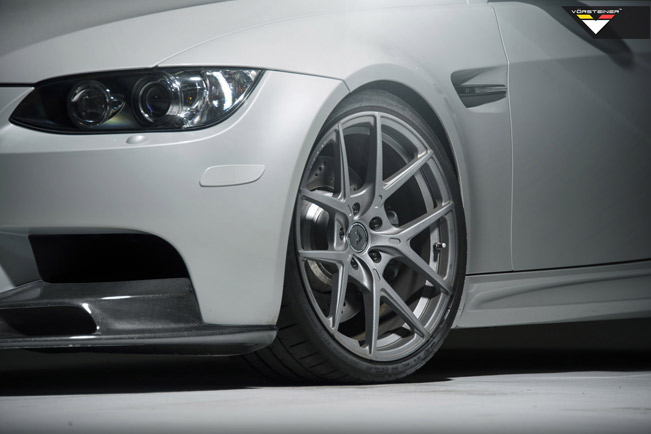 Vorsteiner have released their latest aero + wheel combo. It's kind of a familiar BMW M3 E92 but now on (again familiar) Flow Forged V-FF 101 wheels. We guess that makes it exciting? Probably.
The wheels in question come in sizes 19x10 at the front and 19x11 at the rear. They carry a fancy five double-spoke design and are coated with a Matte Gunmetal paint. The tires: Michelin Pilot Super Sports.
The included aero bits and pieces account for the GTS-V front spoiler which takes away even more from the already low ground clearance. At the back, the California-based company have went for their own Type II rear diffuser. The new boot lid too is an addition by Vorsteiner.
To be honest, the whole thing is very subtle. So much so in fact, there isn't anything left to say about it. Do enjoy the photo shoot though. Vorsteiner are very handy when it comes to camera work.
Source: Vorsteiner