Why this MINI John Cooper Works has nothing to do with a regular one?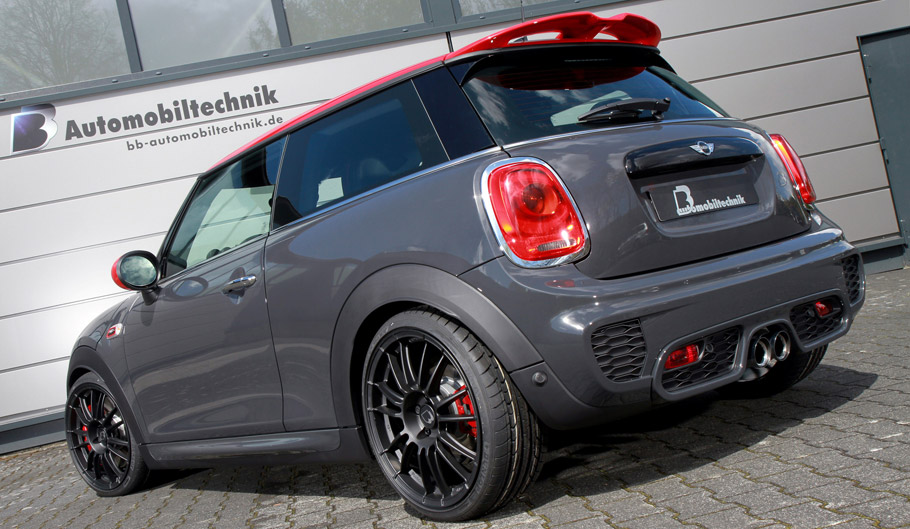 This MINI John Cooper Works with a regular one because of many reasons, but if we have to sum them up, it all ends at the work of the German tuning specialists at B&B. To make things a little bit clearer, they have developed a several stage modifications which results in fantastic addition of output for the MINI. And to be even more precise, the stock horses of the car jumped from 231 hp to 300 hp, while the Newton meters – from 320 Nm to 465 Nm.
Even more: the top speed was changed from 246 km/h to 280 km/h, while the acceleration time (for the 0-100 km/h sprint) dropped from 6.3 sec to 5.4 sec. How did they make things possible? The answer: with a lot of hard and precise work as well as a precise craftsmanship.
The Three Stages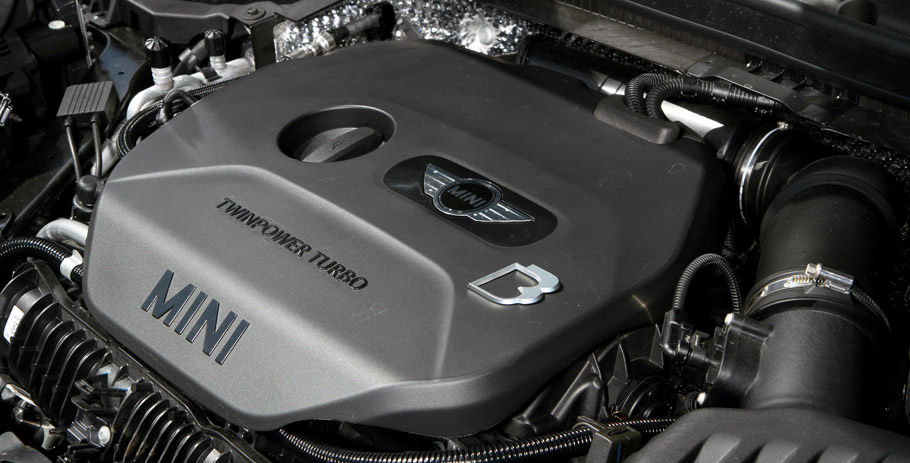 Well, the aforementioned performance uprating was achieved with the help of Stage 3 conversion, which includes in-house made high-performance intercooler, modified intake ducts and manifold, high-flow exhaust downpipe, and a remap of the fuel, ignition and turbocharger boost curves. The high-flow downpipe actually unleashes approximately 15hp.
SEE ALSO: What happens when 272HP aren't enough? Meet the powerful B&B Audi A4 
Given the fact that there is a Stage 3, to one surely occurs that there are two more. By the way, you have to apply them before reaching to the last one. The Stage 1 offers a slight increase in boost pressure and remap of the fuel and ignition curves. As a result, the output was increased to 272 hp and 400 Nm of torque. The Stage 2 pushes the horses to 286 hp and 430 Nm via the new intake ducts and manifold. The fuel and ignition curves are remapped, and turbo boost increased by 0.25 bar.
Other Goodies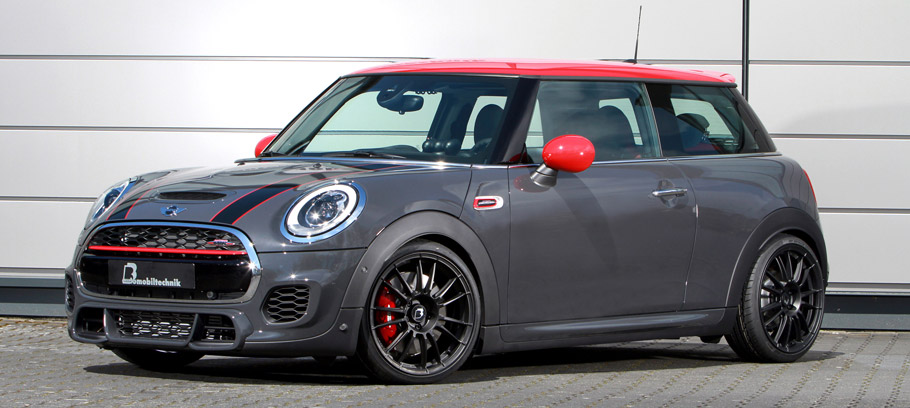 Improving the soundtrack of the newly uprated MIN is B7B's sport exhaust with uprated catalytic converter. In addition, to make everything even more harmonious, the chassis received sport spring set, which lowers the ride height by approximately 30 mm and improves the cars handling and looks. There were also added KW V3 coilover suspension kit, 342 mm vented discs in front part of the new high performance brake system and B9 alloy wheels measuring 18-inch.
Source: B&B Automobiltechnik