WIMMER shows how to tune properly Volkswagen Touareg with its latest concept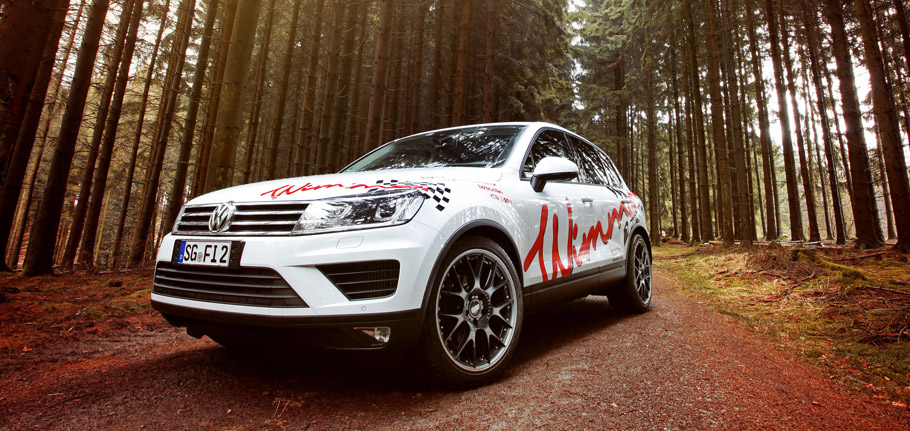 Touareg isn't the vehicle that most tuners make performance updates on, isn't it? But when you look at it and consider that it has a huge hidden potential, then it might seem a good idea. Before rushing to your garage or looking over the Internet about the options, let us present to you a concept tuning based on Volkswagen's SUV.
The people responsible for it are the experts at WIMMER Rennsporttechnik. If you haven't heard about them, this is because they live in Germany and you are probably located somewhere outside Europe.
SEE ALSO: Tiny car with great hidden potential: meet WIMMER RS Volkswagen Polo WRC
Almost on accident, under their attention fell the VW Touareg equipped with the 3,0 liter TDI from the 2015 model year. Its original output was 204 HP (150 kW) and 610 Nm (450 ft-lb) of torque. After the "mini"-performance update that the crew did, these numbers were increased via software optimization to 240 HP (176 kW) and 711 Nm (525 ft-lb) of torque.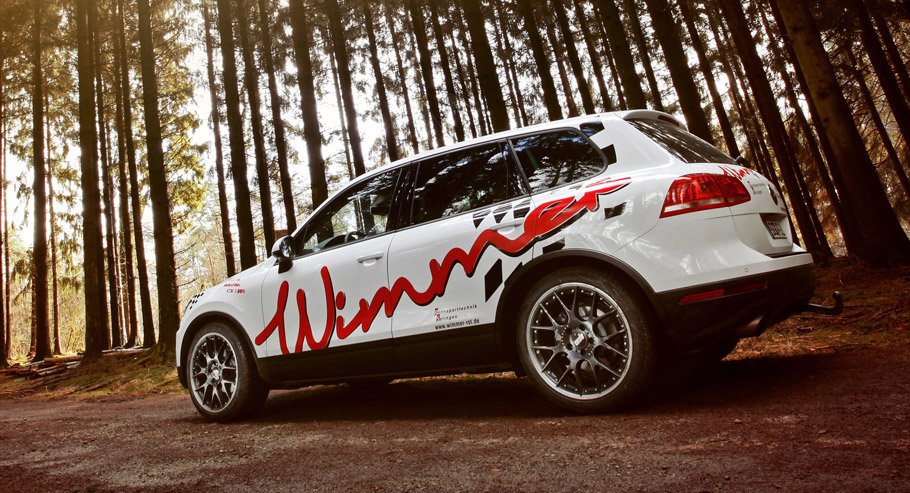 If you still wonder why this is a concept, well, there is a secret: the company is currently planning an additional performance upgrade, which will allow the Touareg deliver 310 HP (228 kW) and 813 Newton meters (600 ft-lb).
Optimizing the driving dynamics is the KW coilover suspension system level 3 and a brand new exhaust system. The Touareg is now riding on black-matte BBS rims type CH-R sized at 21-inches and coupled with 295/35-21 tires.
More details about the additional tuning to come soon. Stay tuned.
Source: WIMMER Rennsporttechnik via Miranda Media