Ford Explorer Platinum Starring in the Next "X-Files" Episode

If you are a 90s kid like me, you should be crazy about the release of the new "The X-Files series. But if you are a Ford Explorer fan, you should be too looking forward to the new episodes! What do "The X-Files" have to do with Ford Explorer? The answer is that the Ford Explorer Platinum will be the vehicle carrying the FBI Agent Dana Scully, played by Gillian Anderson, throughout the highly anticipated six-episode series.
The anticipated appearance of the Explorer Platinum will be integrated into a scene from the second night of the show's two-part premiere. In addition, along with the appearance of the emblematic SUV, Ford will be proudly "starring" with other vehicles, namely an Escape, Mustang and black Taurus.
SEE ALSO: 2016 Ford Explorer to be Built in Chicago Assembly Plant
They will appear throughout the season and will be an expression of the continuation of Ford's long history with "The X-Files." Back in 1993, these Ford vehicles were featured when the show debuted. If you remember well, Agent Fox Mulder, played by David Duchovny, notably referred to his Ford Taurus as "a good American car."
More on Ford Explorer Platinum
The Explorer is Ford's best-selling SUV in North America for the last 25 years. It was re-introduced as an absolutely all-new model five years ago and since then its sales increased exponentially. Las fall the company debuted the Explorer Platinum, which was proudly showing-off with leather-wrapped interior, exclusive 500-watt Sony Audio System, and abundance of smart technology like the enhanced active park assist, a lane-keeping system and rain-sensing wipers.
Driven by the 3.5-liter twin-turbocharged EcoBoost V6 unit, the SUV generates more than 365 horsepower (268 kW) at 5,500 rpm and 474 Nm (350 lb.-ft.) of torque at 3,500 rpm. The engine is connected to the six-speed SelectShift.
The X-Files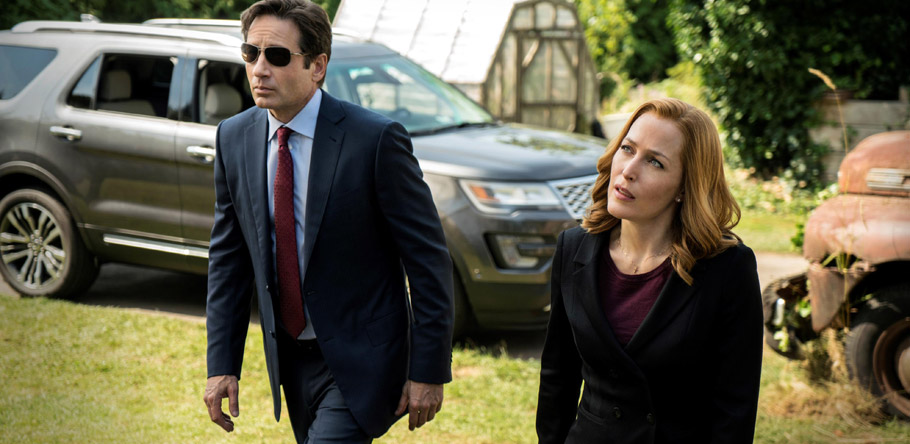 "The X-Files" re-appear on the TV screen after thirteen years. Have you already watched the new episode? Everyone expects that the new series will be as thrilling and mind-bending as the old ones. The six-episode event series are again made by the creator and executive producer Chris Carter. Re-inhabiting their roles will be the stars David Duchovny, as Fox Mulder, and Gillian Anders, as Dana Scully, who made their protagonists true icons.
Follow the series on Twitter @TheXFiles and join the discussion at #TheXFiles. Don't forget to mention us in your comment @Autoview, and follow us if you haven't done it already.
Source: Ford