2013 Aston Martin Vanquish - 573 HP of pure naturally aspirated POWER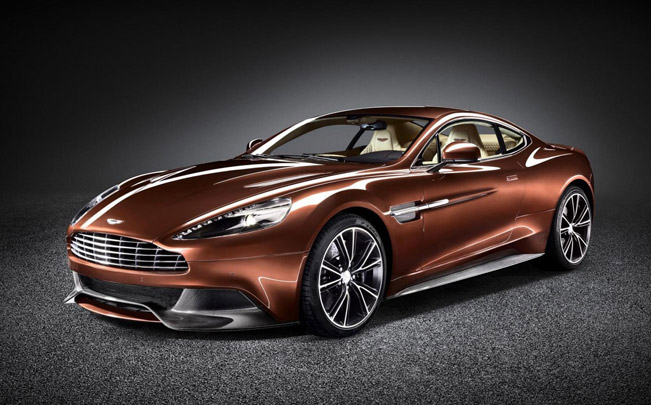 Aston Martin has released a new video of their latest model – the 2013 Vanquish. The two-minute video, which shows the new car on a variety of roads in Europe, is expected to prove extremely popular with fans of the great British brand that are keen to see, and hear, the Vanquish in action.
The new Vanquish comes with a lot of features by the Aston Martin Virage and the epic One-77 models.
The 2013 Vanquish features include a ventilated hood, a carbon fiber front splitter and a set of enormous 20" alloy wheels with Pirelli P-Zero tires.
The power comes from a naturally aspirated monster under the hood – 6.0 liter V12 with 573HP (421 kW) and 620Nm (457 lb-ft) of torque. The engine is mated to a 6-speed Touchtronic 2 transmission. 0-100 km/h in 4.1 seconds and a top speed of 295 km/h (183 mph), which is actually not so much for such power and aerodynamics.
The 2013 Vanquish will hit the UK market later this year priced at whopping £189,995.
Source: WCF via Youtube