2013 Aston Martin Vanquish revealed
2013 Aston Martin Vanquish has just been unveiled and this new version of the car is promising every driver the highest level of excitement and thrill.
This breath-taking new super grand tourer comes equipped with the next generation of the renowned VH architecture as well as a significantly upgraded 6.0-litre V12 engine. The latter is promised to be even more powerful than before.
The exterior design of the car represents the latest take on Aston Martin's iconic visual language. As you can see it includes new styling cues such as the elegant new waist, elongated side strakes and LED rear light blades.
One is sure - once you see it you will unquestioningly know that this is an Aston Martin. Furthermore, details such as the stunning new Aero Duct on the rear boot lid can also be seen on the new model. This feature counteracts lift at the car's rear when traveling at speed.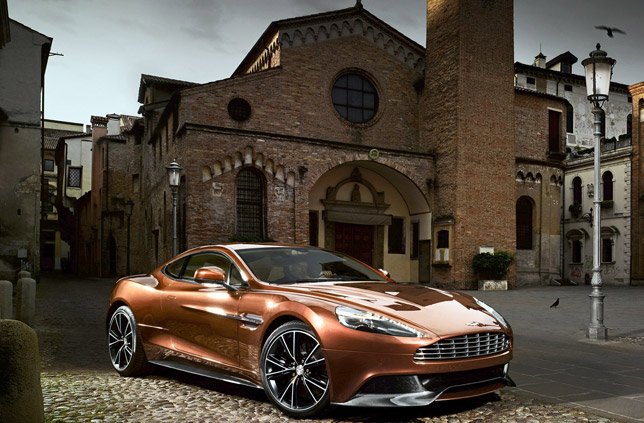 In fact Vanquish is a true expression of Aston Martin's design philosophy, engineering innovation and technical ability. It not only offers luxurious, continent-crossing capability, but also is capable to offer unforgettable driving excitement.
As mentioned, the car is powered by a significantly revised naturally aspirated 6.0-litre V12 petrol engine. It is mated to the Touchtronic 2 six-speed automatic gearbox. Therefore it is no surprise that the car generates 573 horsepower (421 kW) at 6,750 rpm, 620 Nm of torque at 5,500 rpm.
The acceleration time for the sprint from 0 to 62 mph (0-100 km/h) is just in 4.1 seconds and the top speed of the Vanquish is estimated to be 183 mph. Despide the great power figures, this supercar is promised to economically and emissions-wise improved.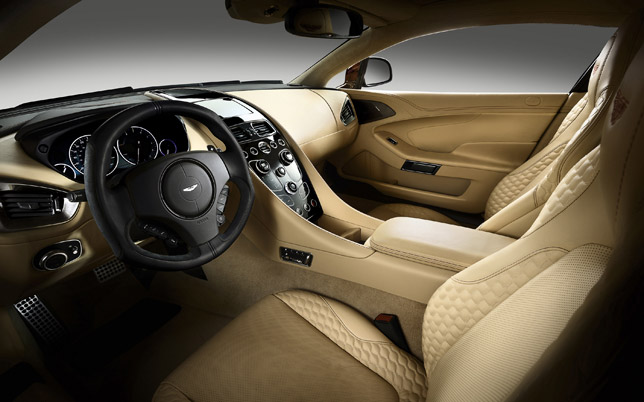 Each body panel on the car is constructed from carbon fibre because of its high strength-to-weight ratio and flexibility of form. At the same time the torsional rigidity is enhanced by more than 25 percent.
Further practical improvements have been also featured: newly designed and spacious cabin and a boot of 368 litres are just couple of the examples.
2013 Aston Martin Vanquish starting price is £189,995 and is expected to be delivered at the dealerships in Europe at the end of this year.
Source: Aston Martin