2014 Mercedes-Benz GLA-Class - Off-Road Debut [video]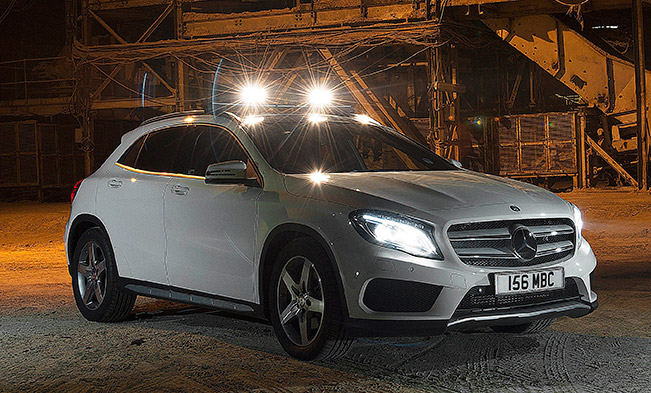 Mercedes-Benz has published a nice photo session and video with the all-new 2014 GLA-Class doing some off-road. The crossover comes with 4MATIC all-wheel drive system providing superb traction in all conditions.
Combining the unique suspension setup of the new GLA which aims to strike a balance between on- and off-road demands and the traction afforded by 4MATIC, the car thrived in the challenging conditions within the mine – its traction systems coping with the broken terrain and salt road tunnels with ease. The Intelligent Light System (ILS) fitted to the cars meant the eight-metre high tunnels (most of which are completely dark) were lit up spectacularly.
The GLA was driven in the empty spaces left behind by the mining of salt – spaces now being filled by a thriving DeepStore document storage business. Organisations such as the National Archives now store millions of physical files deep below the ground in a secure and extremely dry environment – the mine naturally remains at a constant 14 degrees – making it ideal for such purposes.
2014 Mercedes-Benz GLA is now available on the market with pricing starting from £25,080 OTR for the GLA 200 CDI.
Source: Mercedes-Benz