2015 Chevrolet Corvette Z06 - The Most Powerful Production Car by GM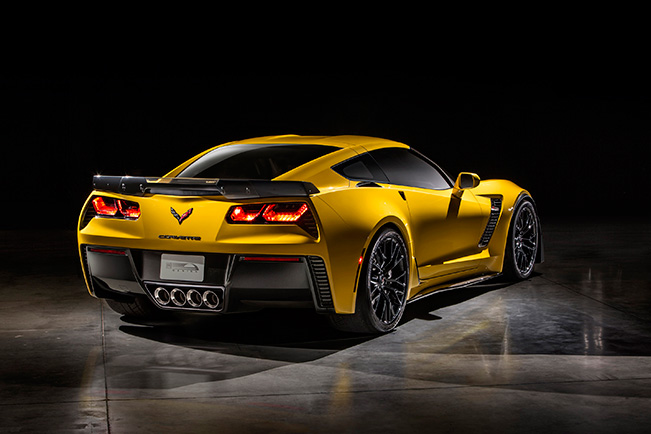 Chevrolet has officially announced the final output numbers for the 2015 Corvette Z06. The sports car is scheduled to hit the market in the end of this year.
"The LT4 Small Block sets a new benchmark for power and torque at GM," commented Steve Kiefer, vice president, GM Powertrain Engineering.
"The engine also puts the new Corvette Z06 on par with the most powerful supercars offered in America, while delivering performance with impeccable manners that make it suitable for daily driving.", he added.
2015 Chevrolet Corvette Z06 is powered by a 6.2 liter LT4 supercharged V8 – 650HP (485 kW) at 6,400RPM and 880Nm (650 lb-ft) at 3,600RPM. This makes it the most powerful production car ever made by General Motors. The driver has a whopping 619Nm (457 lb-ft) of torque from idle and 847Nm (625 lb-ft) from just 2,800RPM. The engine is connected to a standard 6-speed manual gearbox or a newly developed 8-speed paddle-shift automatic transmission.
"Torque is the pulling power of an engine and the LT4's abundance of it at every rpm in the engine's speed range helps the 2015 Corvette Z06 accelerate quicker and respond nearly instantaneously," said Jordan Lee, chief engineer for Small Block engines.
"It's the very definition of power on demand.", he finished.
Source: Chervolet