2015 Chevrolet Corvette Z06 on its Way to Customers Just Ahead of Christmas!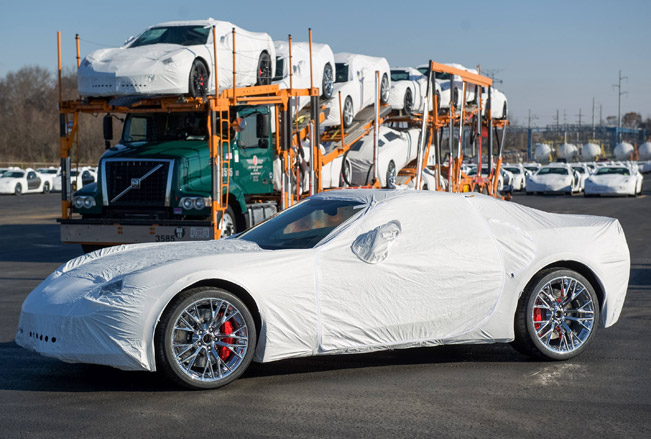 Exciting news! 2015 Chevrolet Corvette Z06 is already on its way to customers! The company has shipped the coupe from the Bowling Green Assembly and this means that some customers could receive the supercar later this week. As a matter of fact, this is Chevrolet's most capable model and it is the first Z06 which can be equipped with the eight-speed paddle-shift automatic transmission. The car features stronger aluminum frame and a removable roof panel. What is more, this is the first time since 1963 that the Z06 is available as a convertible. The latter will be available in dealerships in the beginning of 2015.
To get into details, the supercar is powered by the LT4 supercharged 6.2L V-8 engine. It produces 650 horsepower (485 kW) at 6,400 rpm and 881 Nm (650 lb-ft) of torque at 3,600 rpm. These numbers make the Corvette Z06 the most powerful General Motors production car ever.
LT4 also features direct injection, Active Fuel Management and continuously variable valve timing. With the help of this powerful engine, the Z06 accelerates from a rest to 60 mph in only 2.95 seconds. This number is achieved only if the car is equipped with the available eight-speed automatic transmission. When the Corvette features the standard seven-speed manual transmission, then this time is estimated at 3.2 seconds.
In terms of braking performance, Z06 can stop from 60 mph in only 99.6 feet. Chevrolet is offering a Z07 Performance package, which adds Brembo carbon ceramic brake rotors and Michelin Pilot Sport Cup 2 tires. The package also includes many aerodynamic features.
Z06 is also fitted with Performance Data Recorder (PDR), which enables the driver to record high-definition video, with telemetry overlays, of their driving experiences on and off the track. PDR also features free navigation system.
2015 Chevrolet Corvette Z06 Coupe has a starting price of $78,995 USD.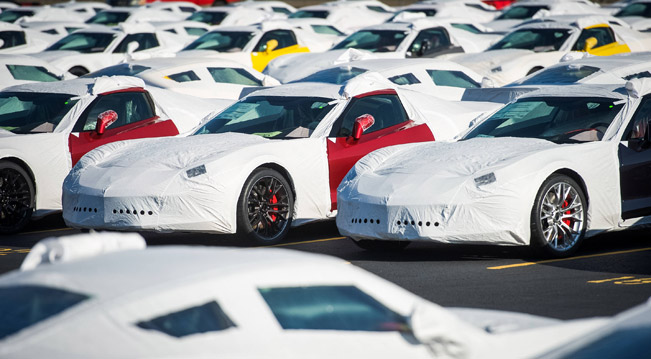 Source: Chevrolet