2016 Lincoln MKX Comes With Style And Enhanced Features

2016 Lincoln MKX is on sale this summer and offers numerous additions to the already proven itself MKX lineup. Now, the 2016 version comes with elegant design and smooth and warm driving experience. The all-new Lincoln MKX strengthens brand's positions in the midsize luxury segment. In fact, Lincoln represents about one-quarter of the retail luxury automotive market in U.S.
2016 Lincoln MKX and its offerings
The latest MKX model comes with the advanced 2.7-liter twin-turbocharged Ti-VCT EcoBoost V6, providing a total of 335 hp (246 kW) at 5,500 rpm and 380 lb.-ft. of torque at 3,000 rpm on premium fuel or the 3.7-liter V6 with a total of 303 hp (222 kW) at 6,500 rpm and 278 lb-ft of torque at 4,000 rpm.
And both engines are paired to a six-speed automatic gearbox with push-button shift and SelectShift system. The front-wheel-drive system is standard, but customers can get and the optional Intelligent All-Wheel-Drive. Sounds good, right?

Safety Features
The vehicle is available with semi-autonomous features like the Pre-Collision Assist, Pedestrian Detection and numerous more. Furthermore, the 2016 MKX is rated with the maximum 5-star overall rating from the National Highway Traffic Safety Administration.
There is also a special Auto Hold feature which relieves the driver from having to press the brake pedal constantly to keep the car stationary in traffic. The system releases the brakes when the accelerator pedal is pressed. Handy.
And the Lincoln Drive Control suite offers extended customization options and optimizes the overall performance of the vehicle with its different controls and options. It also offers three driving modes: normal, sport and comfort.
So, it looks like Lincoln continues the lovely affair of the MKX lineup with full force. So, what do you think about the vehicle?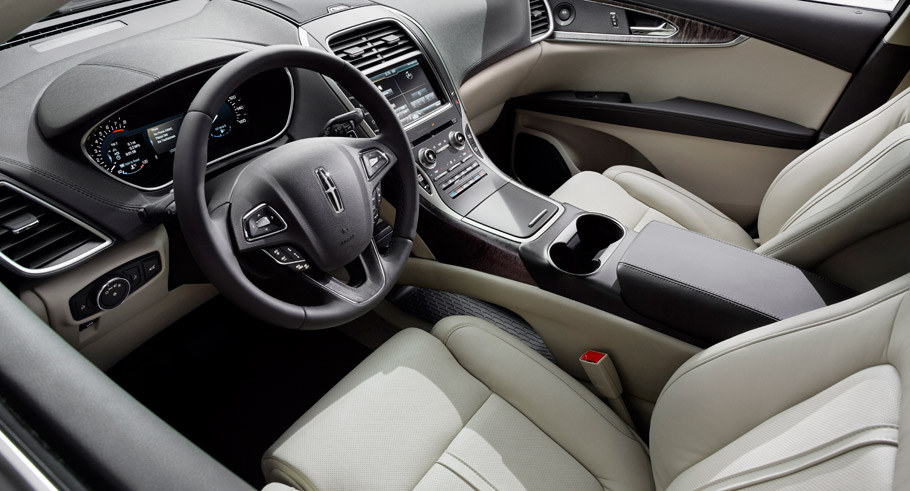 Source: Lincoln