2017 Audi TT RS revealed! There are new taillights! How original!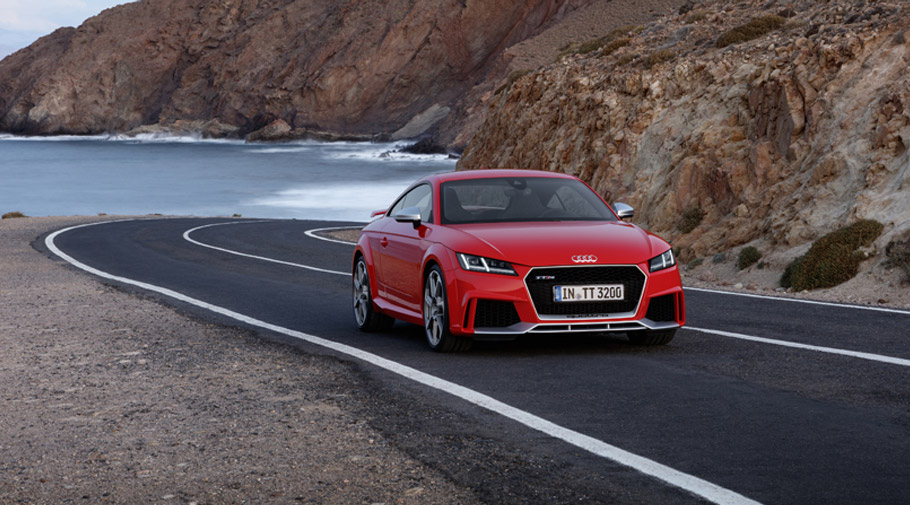 New Audi TT RS is about to be released! The latest addition to the sporty lineup will feature 400hp (298kW) via five-cylinder engine and it will be available for order in this November! Available in Coupe and Roadster body types, this one got our attention! Here's why.
There are numerous additions to the latest guy in the lineup. First of all, the whole vehicle is lighter with a total of 26kig and features fresh new 2.5-liter TFSI engine with dual injection system and further improved fuel efficiency. Or, in other words, the power output is measured at 400hp and 480Nm of torque, which means 60 more horsepower and 30Nm of additional torque, compared to the predecessor model.
Also present is the seven-speed S tronic gearbox that not only reduces the overall weight with a total of 2 kilograms, but also delivers some agile ride, thanks to the 4 selectable driving modes: Comfort, Auto, Dynamic and Individual.
The additional Dynamic Package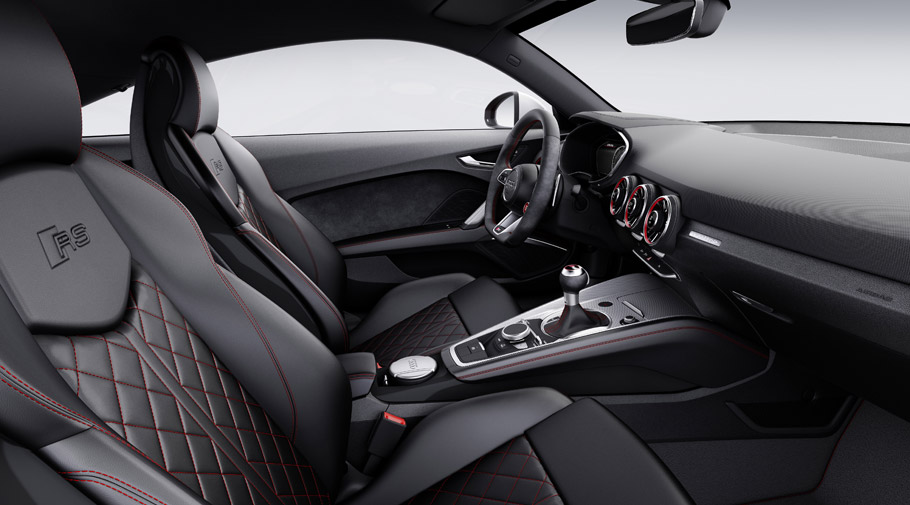 This goodie improves the suspension system and adds new dampers that are filled with special oil in order to adapt damper's operating characteristics to the required profile in matter of seconds. Also, the lowered body ensures that the 19-inch wheels not only bring style, but also they fit the arches more amply.
The pack also contributes to the improved braking system. There are new internally ventilated and perforated steel discs with eight-piston calipers with 370 millimeters in diameter and monoblock discs at the rear, measured at 310mm.
Exterior styling
The TT RS impresses with its distinctive body language. There are large air inlets, Singleframe grille with restyled honeycomb lattice and of course, the Quattro logo. There are numerous body finishes that customers can choose among, including the new Nardo Grey and Catalunya red metallic. But if these do not satisfy the customer, he can have his exclusive paint job via the Audi Exclusive Program. Generally, what we have here is one neat-looking Audi machine with all of brand's signature lines and curves, but also incorporating something fresh for the upcoming 2017 season. We tend to like it.
SEE ALSO: PP-Performance Audi RS7: fascinating looks and crushing power
Also, there are some kind of new lights that Audi team heavily insists on showing to the audience. There are these new Matrix Organic Light Emitting Diode lights at the rear that not only are shaped in brand's famous logo, but also emit extremely homogeneus and high contrast light. This light can be dimmed, does not cast shadows and does not require any reflections. Cool.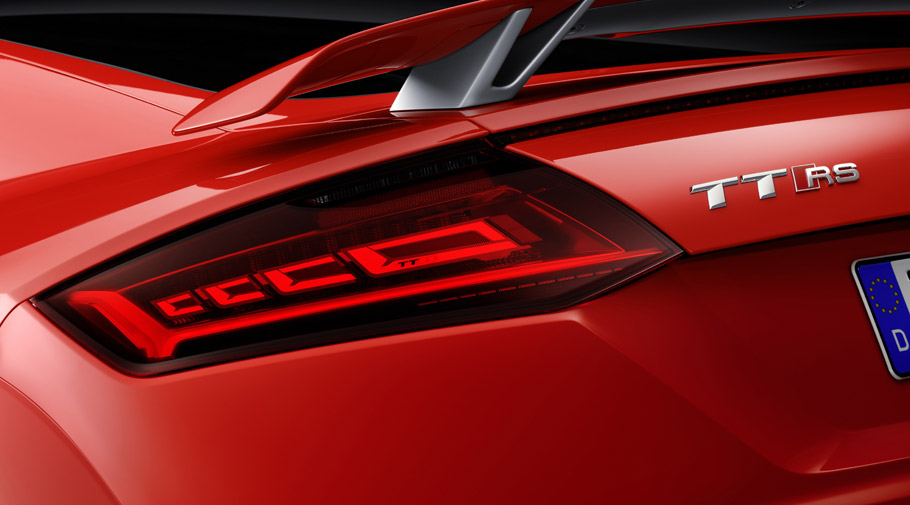 Another milestone technological development is also available to enhance the exterior of the TT RS. It can be specified with Matrix Organic Light Emitting Diode (OLED) rear lights which make their Audi series production debut here. These advanced new lamps in 3D design comprise four wafer-thin units, the largest of which bears the TT logo and the four Audi rings. They emit an extremely homogeneous, high-contrast light which can be continuously dimmed, does not cast any shadows and does not require any reflectors, making them both efficient and visually impressive.
Interior Styling
The inside welcomes the driver and passengers to incredibly dynamic and sporty ambience. There are sweet sporty seats, wrapped in Fine Nappa leather, while the rest of the interior is dominated by Alcantara.
Of course, Audi's virtual cockpit thing is present and can aid the driver via the large 12.3-inch display. This virtual thing displays mapping from the MMI navigation plus system, serves as Audi Connect Online projector, highlights Audi Connect features and of course, gives access to numerous Internet-based apps and websites.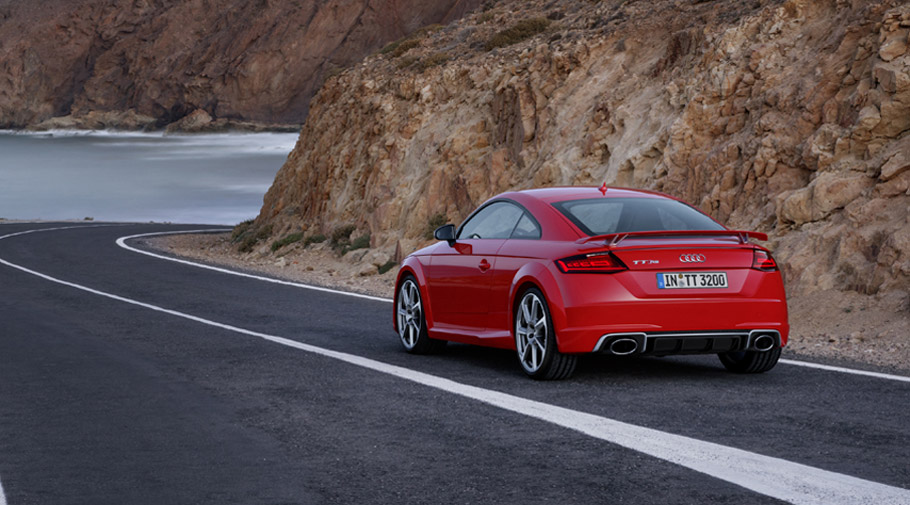 Some of the key technologies include Audi phone box, smartphone interface and sweet and loud Bang & Olufsen audio system.
Or, if we have to be modest in words, the interior is clean, cozy and functional. And of course, premium-looking and feeling. We like it. What about you?
Source: Audi