ABT 2013 Audi S3 - Speedy, Sporty and Sensual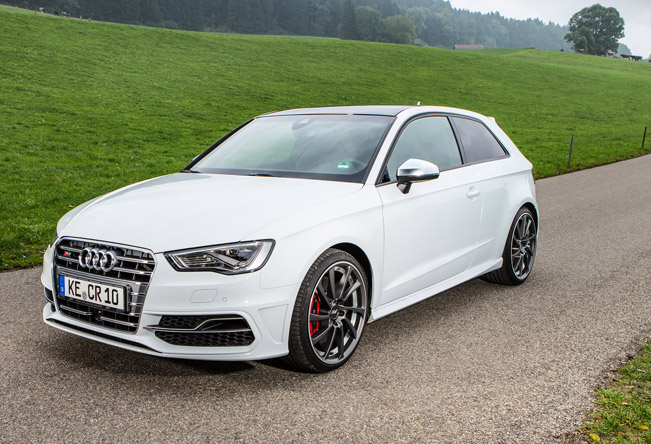 ABT has presented their tuning package for the powerful Audi S3. The tuning company applied all their technical know-how and their concept of a sporty, dynamic roadworthy racer.
2013 Audi S3 is powered by a 2.0 liter TFSI with 300HP (221 kW) and 380Nm (281 lb-ft) of torque. 0-100 km/h in 5.2 seconds and a top speed of 250 km/h (155 mph). There is no information about the additional horsepower added by ABT Sportsline, but 0-100 km/h time dropped to 4.6 seconds and the top speed is 265 km/h (161 mph).
This makes for exciting trips on motorways and A-roads, while in the city – the rush hour, perhaps – it is dependable and gentle. "Utilisable fun, we call it," commented Hans-Jurgen Abt.
ABT Audi S3 rides on DR or ER-C alloy wheels in sizes between 18" and 20" fitted with performance tires.
The discreetly extravagant look of this compact sports car is rounded off by fender inserts that additionally underscore this car's dynamic character.
Source: ABT