ABT Motorsport Centre - A New Home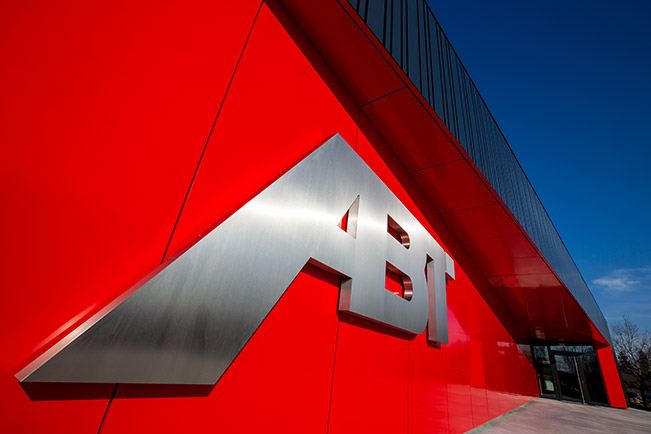 ABT Sportsline now has got a new home based next to its headquarter in Kempten, Bavaria. The state-of-art motorsport centre is settled on 2,400 m2 and a staff of about 50 will now prepare the four Audi RS5 DTM's for the DTM and develop the FIA Formula E activities.
"Motorsport is our great passion and has been a pillar of our company for decades", commented CEO Hans-Jürgen Abt.
"With the new complex, we have created the right conditions for our future work. Our team feels good there, enjoys ideal working conditions and has a lot of space to be creative.", he added.
The all-new centre is really impressive both inside and outside. The exterior boasts chamfered, matt-black steel plates and red, high-gloss aluminium, while the interior is a real motorsport paradise. There are lavish work areas, modern offices, carbon and transmission workshops, a washing shed, modern equipment, a spacious warehouse and a gym. The truck shed next door can house five trailers, which now can be loaded and unloaded in whatever weather conditions may obtain outside. Even the daily DTM pit stop exercises can be done inside.
The construction period was just 10 months and the result is just great!
Source: ABT