Audi A5 Facelift by RIEGER
Rieger are back to tackle the new Audi A5. They had to come up with new body panels that would fit properly on the now facelifted coupe 5-door fastback. Not only that but some new wheels have been added to the formula, a new suspension and an RS5-ish exhaust system.
We start off with a Rieger front bumper, a couple of side skirts and a rear skirt-extension. You can have that last one in a carbon fiber look if you like. The same is true for the spoiler. The overall body kit gives that much sought after aggressive look. The picture becomes more vivid however with four 21-inch Corniche Challenge wheels and Dunlop Sport Maxx GT tires on them. The wheel arches above them will be well filled thanks to a set of H&R sports springs which lower the whole car. The final piece to the puzzle is the Rieger exhaust system which offers no compromises.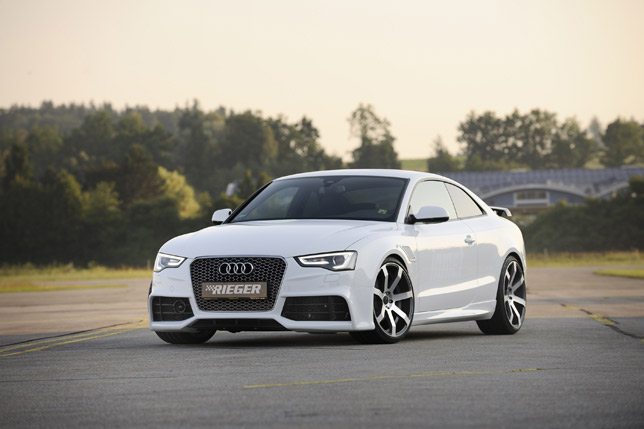 Source: Rieger