Audi presents the latest Q8 SUV machine. Check it out! [VIDEO]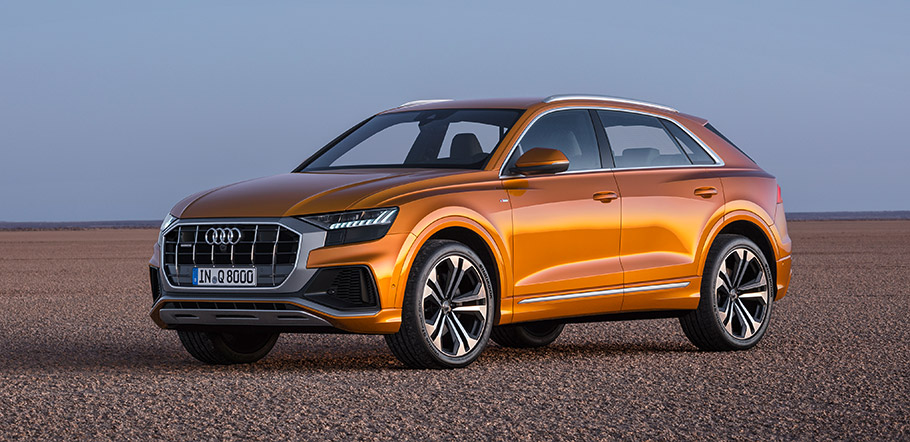 The latest Audi Q8 machine is finally here and we are thrilled to tell you more about it. This is brand's SUV that would offer advanced connectivity, infotainment and assistance systems, along with revised and improved driving capabilities. So, let's see what exactly makes this one better than predecessor models and other rivals in the segment.
Exterior styling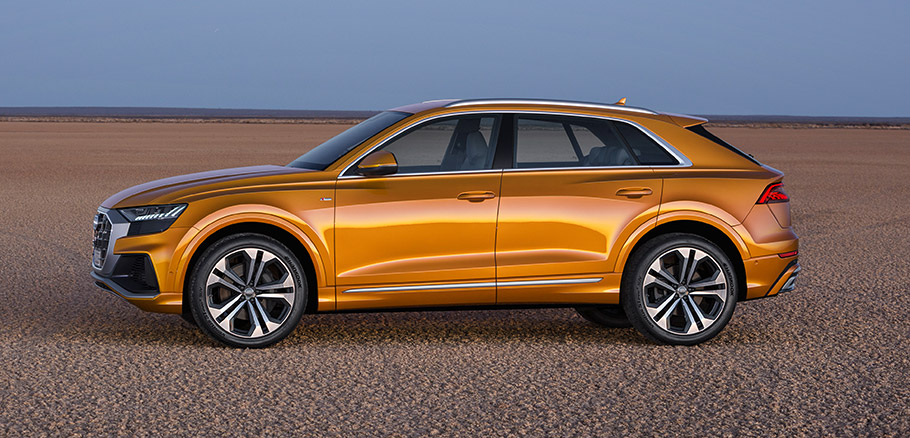 The latest Q8 introduces new design language. Of course, these well-known Audi lines and curves are still present, but this time the design team has managed to change it in order to honor the newcomer to the family. There is this Singleframe grille with octagonal shape, along with large and well-contoured air inlets that together enhance vehicle's aggressive presence. Furthermore, the sloping roofline ends in inclined D-pillars and pronounced wheel arches that do resemble quattro's DNA. Also, as the original Quattro model, there is a black surface uniderlines. Sweet!
Interior design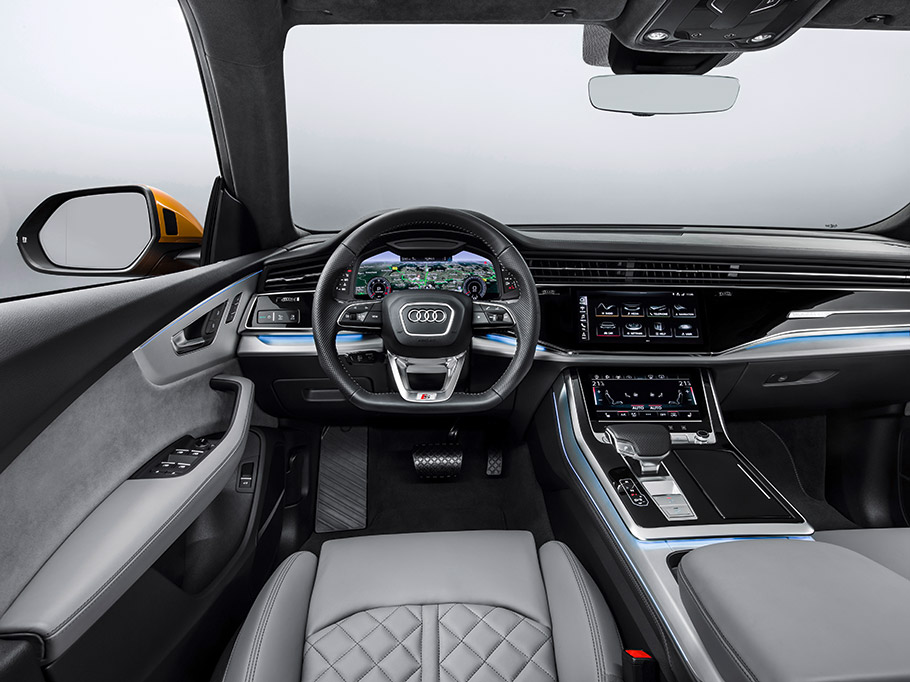 This model is a bit wider and lower than a Q7, which results on spacious cabin with ample place for five people and generous amount of cargo. The central component of the interior is the new MMI touch response display, which creates serene interior environment, along with its technological capabilities. All other elements are placed in such order that one can get the feeling that there is a single pattern that was follower with the assembling process. And there is one single feature that has caught our attention: the optional contour light traces that provides backlight for the Quattro badge above the glove compartment.
Drivetrain system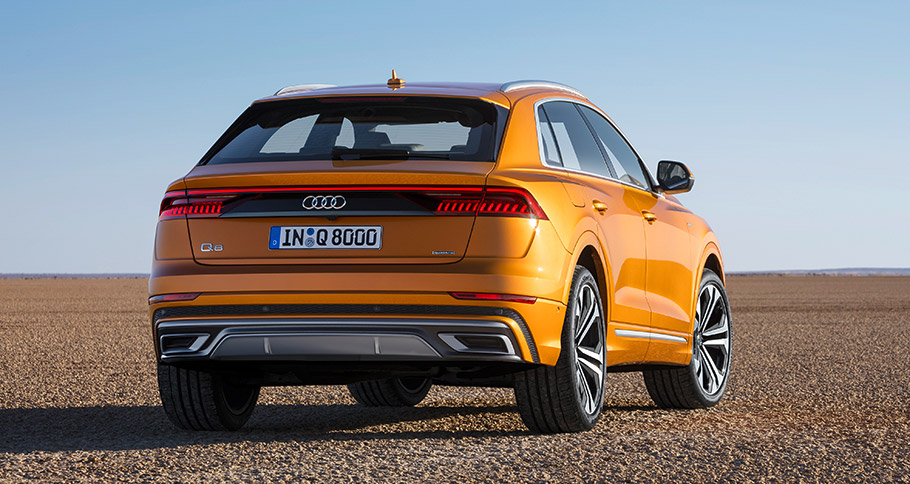 Q8's standard equipment features Quattro AWD system, mechanical differential that transfers power to the front and rear axle in a ratio of 40:60, adaptive damping suspension. There is also available adaptive air suspension that allows usage of selectable driving modes and makes the Q8 a rather good choice for some off-road challenges. Sweet, isn't it?
SEE ALSO: Lexus LC Coupe has earned special recognition by prestigious jury
Source: Audi