Happy 30th Birthday Hyundai! Sincerely, AutomobilesReview Team!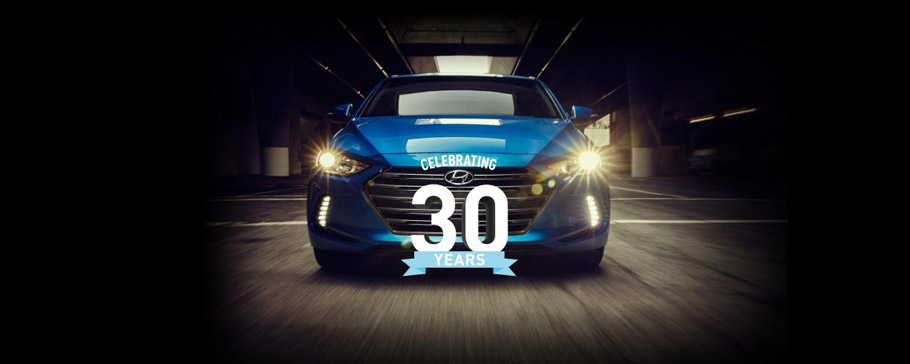 30 years ago, a small brand came to the US to sell units of its only model, the Excel. Thirty years later Hyundai is the fifth largest automobile manufacturer in the world with more than 10 million vehicle sales. Also, its Super Bowl 50 commercial won the top ranking in USA TODAY Ad Meter, which makes Hyundai the first automaker to achieve it. Oh yeah. And one more think. The team also launched one more luxury brand, called Genesis recently. Not bad for 3 decades, right?
In fact, Genesis brand set the aim to recreate the definition of luxury with some futuristic concepts and ideas for that special vehicle-man bond. Generally the idea is to blend human-focused innovation, balanced and smooth performance and appealing design.
SEE ALSO: Is Hyundai IONIQ the Hybrid Car We Have Been Waiting For?
Hyundai has also raised the eco standards with the IONIQ lineup that is the first to offer wide choice of electrified engines: plug-in hybrid and hybrid units are available in a single body type. As we have told you this special lineup breaks the traditional beliefs for electric vehicles and offers outstanding design, incredible performance features and of course, wonderful efficiency rates.
Surely one of our favourite brands, Hyundai seems to continue this productive and ever-evolving process of delivering incredible automobiles and technologies. Hopefully, we will witness even better and more advanced in the near future.
Source: Hyundai