Bugatti Veyron Grand Sport L'Or Blanc
Bugatti has unveiled Veyron 16.4 Grand Sport L'Or Blanc ("White Gold") in Berlin. This is a unique model featuring the finest porcelain on its body, as well as in its cabin.
"At first, it seems to be an unusual idea to use porcelain in a car, especially in the world's fastest convertible," comments Dr. Stefan Brungs, Director of Sales and Marketing at Bugatti Automobiles.
"But this is what Bugatti stands for: the realization of exceptional ideas whilst striving for the utmost in quality and aesthetics. This allows us to continue Ettore Bugatti's heritage, who himself loved to experiment with new materials.", he added.
Bugatti Veyron 16.4 Grand Sport is powered by a 8 liter 16-cylinder quad-turbo engine with 1200hp at 6400 RPM and 1500Nm between 3000 and 5000RPM. The official top speed is 415 km/h and 0 to 100 km/h is just 2.5 seconds. The car made 431 km/h during a test.
The L'Or Blanc is priced at €1 650 000.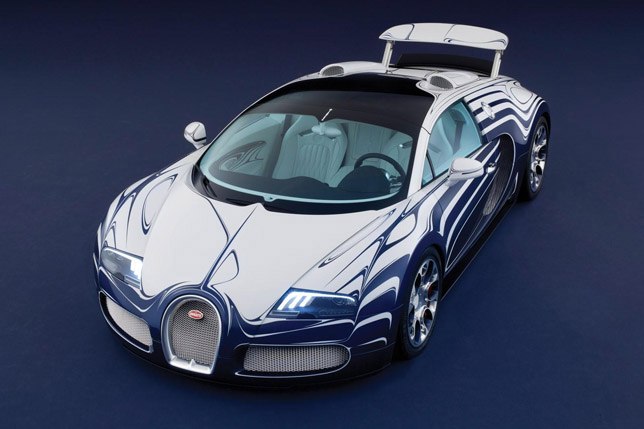 Source: Bugatti