Cadillac Burning Rubber on The Nürburgring
The Nordschleife, the Northern Loop or quite simply the Nürburgring is the name of the notorious racing track based in Germany. Why notorious? Well, tragically many people have lost their lives along its corners. There is some silver lining to the story however, as it has also helped shape the automotive industry by providing grounds for testing, fine-tuning and refinement. And now a Cadillac team of engineers along with Dave Mikels (energy and powertrain integration engineer) have traveled all the way from from Michigan to the Nürburgring ring to develop their future ATS luxury compact sedan.
Being Nürburgring-certified performance test drivers, Mikels and his team will test out their 270 horsepower 2.0L turbo four-cylinder and 3.6L V-6 engines, along with the second- generation Cadillac Magnetic Ride Control suspension. Here is what they had to say about the ring:
"There are places where you're airborne, and then there are valleys where you're in full compression. There are off-camber, on-camber turns. There's no other place in the world where you can test for all of that, except here."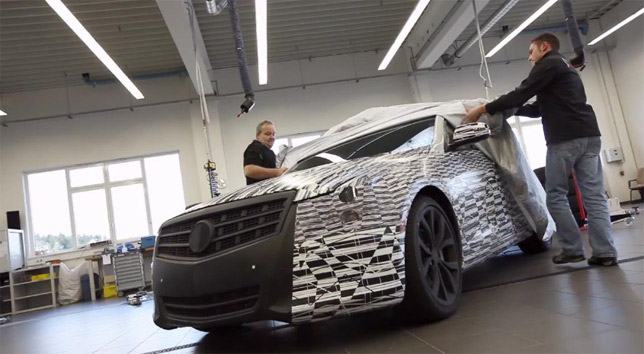 After gathering a sufficient amount of data, the ATS development team can send it back to their Michigan factory for processing all in the name of improving the Cadillac's track run. More information on the ATS will be available on the 2012 NAIAS when it will be its first public debut.
Source: Cadillac