G80 Locking Rear Differential is the New Big Thing about Chevy Trucks

G80 is the order code name of the new locking rear differential that Chevrolet trucks will be supplied with. This feature makes the most of traction for slick surfaces when the truck needs to get the job done. Despite of the weather or season, Chevy says that this automatic rear axle can help keep the truck moving ahead due to the improved confidence and control.
How does it work? The G80 automatically locks if one wheel starts to spin. This in turn makes the rear wheels e 2WD pickup can now be compared to a 4x4 one, and the 4x4 pickups can be considered eve stronger.
This also means that the G80 also delivers better traction in comparison to the limited-slip differentials.  In addition, because it is an automatic feature, it does not require driver's involvement.
SEE ALSO: Chevrolet Introduces 2015 Silverado Rally Editions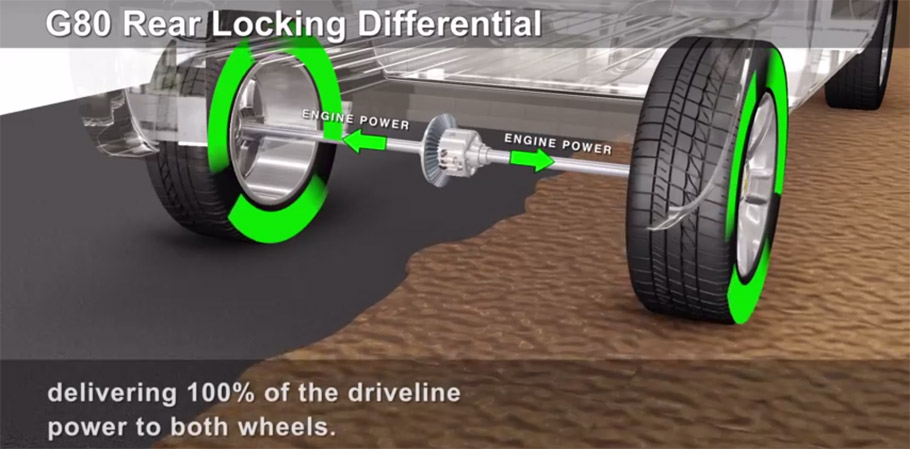 If there is an excessive wheel slip for example, the flyweight-type governor immediately steps in. This is a self-energized clutch system, which makes a cam plate to ramp against a side gear. This compresses the disc pack and rotates rear axle shafts and wheels at the same velocity.
The lockup is discontinued automatically and this can even remain unnoticed by the driver. This also hints towards a smoother ride, because the G80 works as an open-type differential.
Who can get the new automatic locking rear axle? It is suitable and currently available for nearly all Silverado models, Colorado WT and LT models as an option. On the contrary, Silverado 1500, all Silverado 2500 and all 3500 HDs will get it as a standard feature on their LTZ and Z71 versions. It comes also as a standard on Colorado Z71, Tahoe and Suburban.
Source: Chevrolet