Citroen and Arsenal Football Club Show A Fun Video, Dedicated to all Football Fans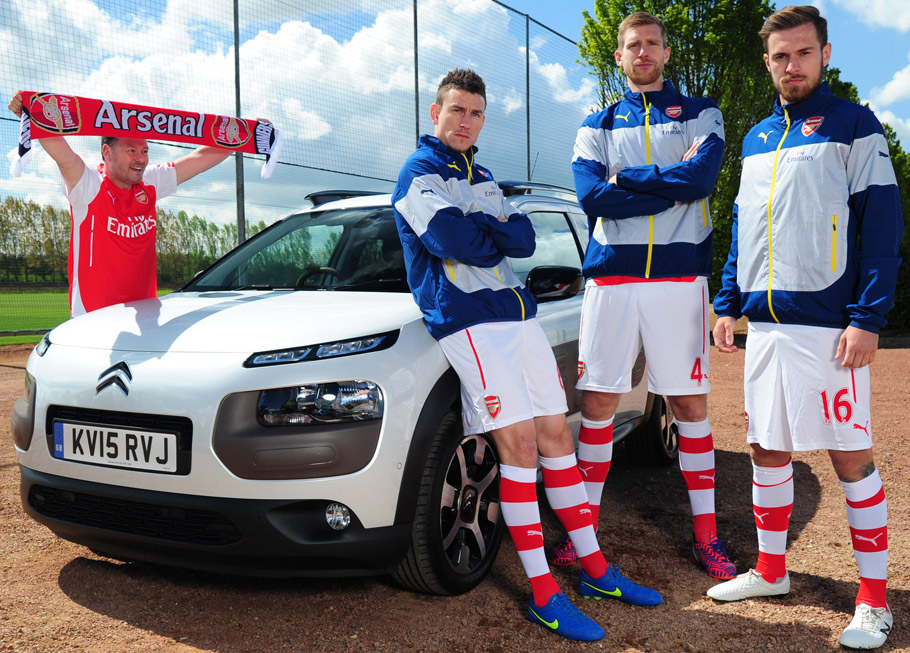 Citroen cooperated with Arsenal Football Club to create a special video-parody, named "Return of the Fan". The stars this time are Ramsey, Mertesacher and Koscielny.
For all the football fans the end of the season is one of the most unpleasurable events ever. And how it is not: after 380 games of Premier League, the 2014-2015 season came to its end. But Citroen team doesn't think this is that sad fact. The team created a list with top ten things to do after the football season is over.
SEE ALSO: DS Brand Demonstrates Even Better Performing Transmission System
The well-known "going back home" feeling is well-captured and presented by the Citroen and Arsenal cooperation, as the two brands created a fresh and funny video for all the football fans out there.
The video itself is a parody to the 90s hit "Return of the Mack" and features the sweet Citroen C1, C4 Cactus and Grand C4 Picasso, that tell a story about Arsenal football fans, who are going home, into the "real life" after passionately spent time on the stadium. What happens next is that, the football fans see Arsenal player to mix their incredible football skills with dance moves. But we won't tell you more, because the video speaks for itself.
Source: Citroen