Detroit Electric Reveals "Final" Design of SP:01 (Battery) Sports Car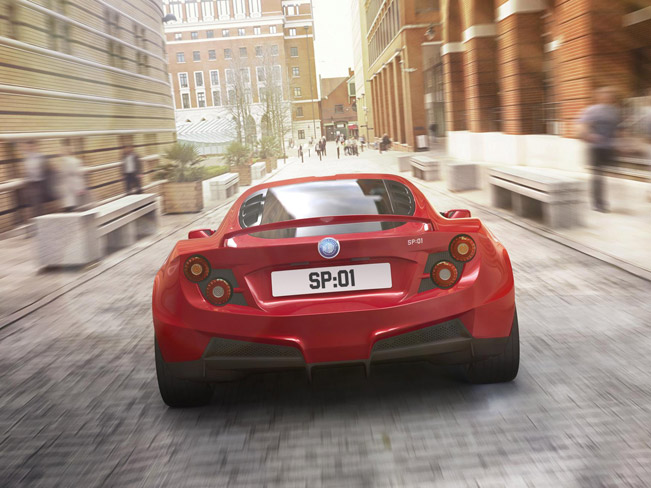 One week ago we have published the latest news for the (hopefully) final version of the Detroit Electric SP:01 electric sports car. The company is now giving some additional information about the production model: it will feature a striking new rear end. When released the battery-power two-seater will be the most powerful rival of the Tesla cars, and in fact, the SP:01 is expected to be the world's fastest production electric sports car.
The prototype version of the EV sports car has been subtly updated. The most striking element of the design is the bold new fastback configuration. It replaces the prototype's flying buttresses on either side of the rear window. Aerodynamics were also improved, and at the back there is a large sculptural rear wing and an under-body diffuser.
Other exterior enhancements with aero-treatment feature also reshaped front air intake and outlet ducts on the bonnet. They improve airflow to the heating, ventilation and air conditioning system. In addition, vehicle's battery packs have been clad in a protective composite casing, which provides an extremely robust barrier to protect the batteries.
With these changes Detroit Electric is expecting to show to the world that it can change the status-quo of the EVs. What is to happen – we are to witness very soon. The fact that these changes to SP:01's design have been already made, will probably ensure that it will set new standards for performance and handling. Believe it or not, its electric motor will propel the car to a top speed of 155 mph (249 km/h) and accelerates it from 0 to 60mph in just 3.7 seconds.
Source: Detroit Electric