Detroit Electric SP:01 Electric Sports Car Prepared For Launch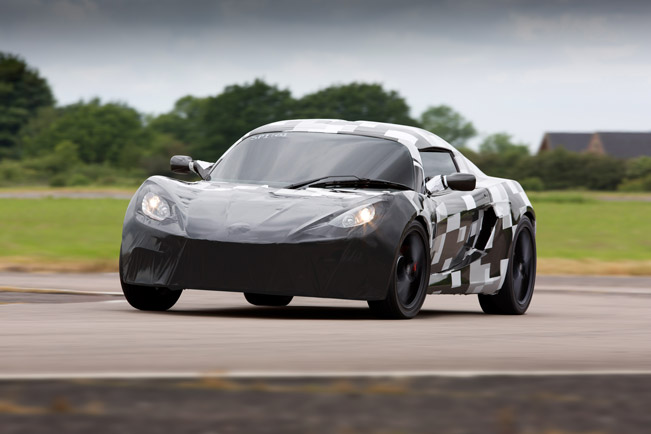 Last year we have witnessed the rebirth of world's fastest production electric vehicle, the Detroit Electric SP:01. The manufacturer back then announced that the car will be produced in only 999 examples and buit at company's new production facility in Wayne County, Michigan. The electric model delivers the astounding top speed of 155 mph (249 km/h). The rear wheels of the car are driven by the mid-mounted 201 hp (148 kW) electric motor which also delivers 225 Nm (166 lb-ft) of torque. SP:01 is capable of covering the 0-62 mph (0-100 km/h) sprint in only 3.7 seconds. And this is why the car, with a total weight of 2,354 lb., is regarded as the fastest pure-electric car.
Now, Detroit Electric is finalising the dynamic testing of its SP:01 pure-electric sportscar at a facility in Europe. After completing the tests, the ca will be introduced in several world markets. The lightweight car has only two seats and offers also an open-top experience. This is a promise to thrill the EV market with blistering performance and great dynamics.
In fact, the latest version of the SP:01 has undergone additional development work carried out by Detroit Electric's engineers and designers. Unfortunately, we have no details of the car's production and sales plans. However, the company has disclosed that further information will be announced in the coming weeks.
Source: Detroit Electric