Ferrari 458 Spider Through the Eyes of a Photographer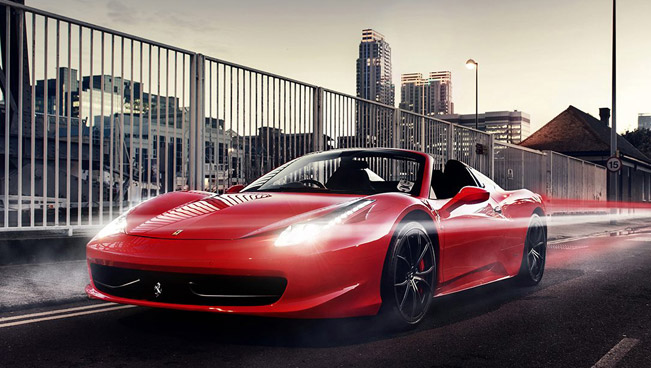 Have you ever wondered how a beast such as a Ferrari 458 Spider will look like through the lenses of a professional photographer? Well, if you have - here some great pictures which are going to "take your mind away"!
The perfection of the emblematic red sportscar is simply perfectly presented in a summer evening at the London Docklands. The contrast color of the Ferrari ideally emerges from the dark grey background of the city.
The 458 Spider debuted as this year's model back in 2011. It widened Ferrari's mid-rear engined V8s range, thus offering the same uncompromising technological solutions, handling and performance in a refined open-top configuration.
The car's naturally-aspirated, direct-injection 4.5 litre V8 engine generates 578 horsepower (425 kW) at 540 Nm (398 lb-ft) of torque, making it easy for this "red beast" to reach its maximum speed of 320 km/h (198 mph) effortlessly.
Another important number here is the acceleration time which this Ferrari has for the sprint from 0 to 100 km/h – it is under 3.4 seconds. In fact, the engine it uses was nominated as the 2011 International Engine of the Year for its engineering excellence in terms of driveability, performance, economy and refinement.
The power of the 458 Spider is transferred to the road by Ferrari's class-leading dual-clutch F1 paddle-shift transmission through the sophisticated E-Diff, itself integrated with the F1-Trac traction control and high-performance ABS for maximum handling dynamics.
Pictures Source: Tomirri Photography via Facebook