Kahn Ferrari 458 Spider Shows Powerful Presence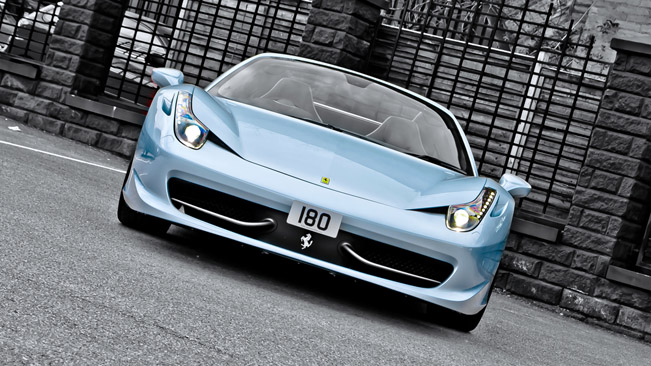 Kahn Ferrari 458 Spider is the perfect car. First of all it is convertible Ferrari model, and secondly – what makes it even more exceptional is the fact that it is enhanced by the luxury tuning specialists at A. Kahn Design.
The car's naturally-aspirated, direct-injection 4.5 litre V8 engine produces 578 horsepower (425 kW) at 540 Nm (398 lb-ft) of torque, making it easy for it to reach its maximum speed of 320 km/h (198 mph). Another important number here is the acceleration time which is under 3.4 seconds for the sprint from 0 to 100 km/h.
To be more precise, this enhanced Ferrari 458 Spider is shrouded in voluptuous Grigio Alloy couture, and includes Kahn's styling package. This means that this particular vehicle comes equpped with a lowered suspension, front sections, matt rear styling detail, black painted calipers and state of the art Monza forged alloy wheels and the majestic 180 number plate.
Undoubtedly, this super-special cabrio is the right choice for those individuals who want to be seen and heard. It has discarded the fabric roof in favor of a folding hardtop. The roof folds in 14 seconds, and is 25 kg lighter than its equivalent.
The interior of the sportscar is adorned by Kahn's luxurious Nero interior. It is black and perfectly contrasts the exterior. A contrast also makes the white stitching and several accents included.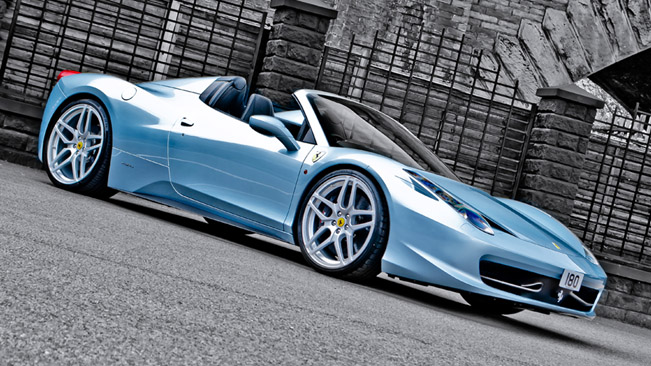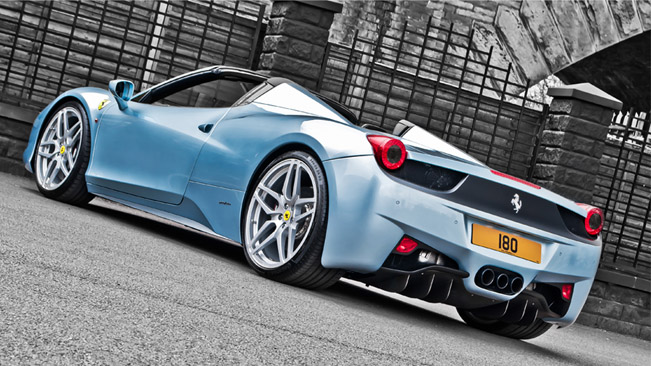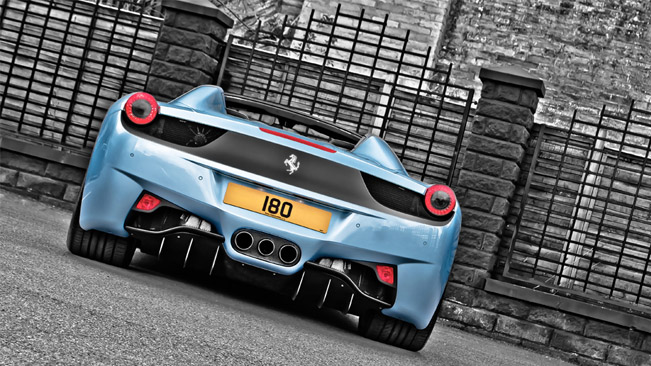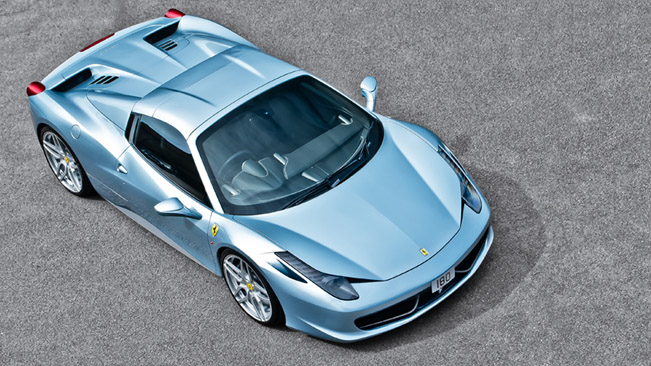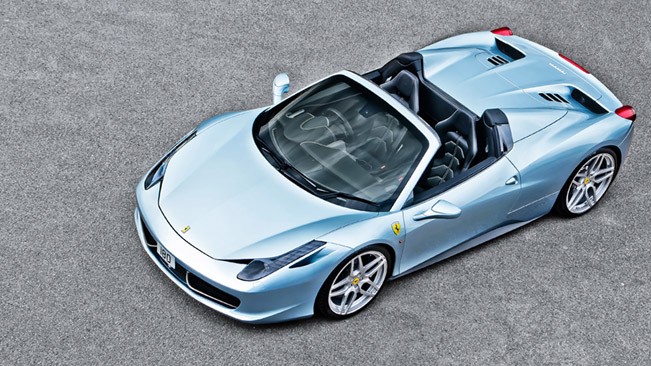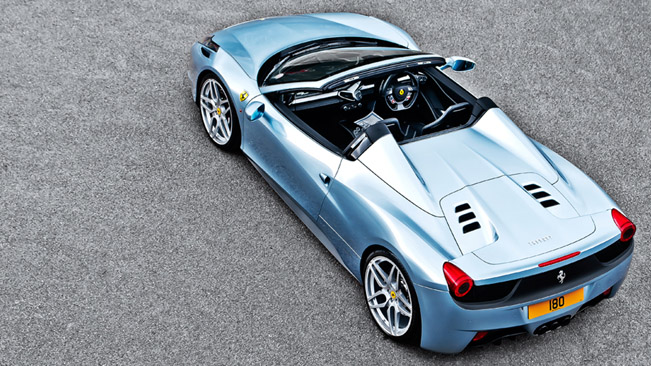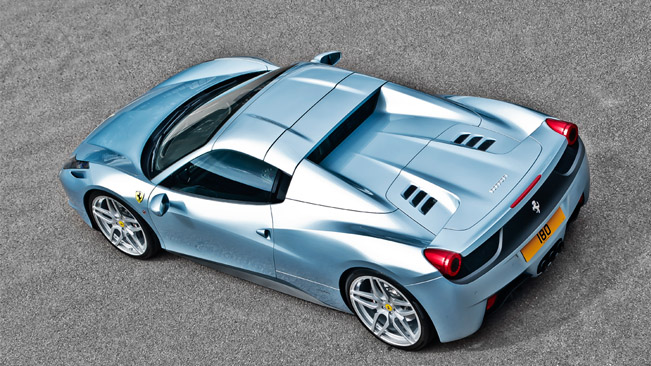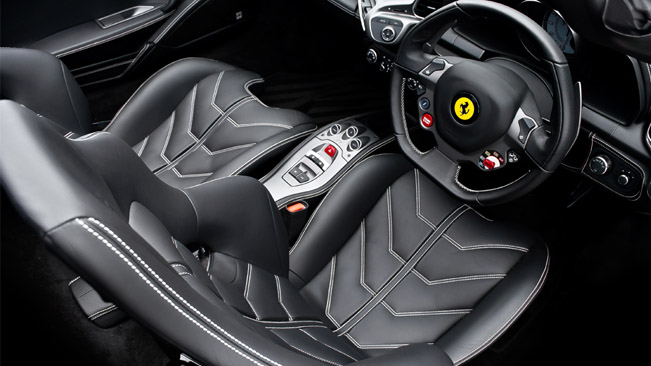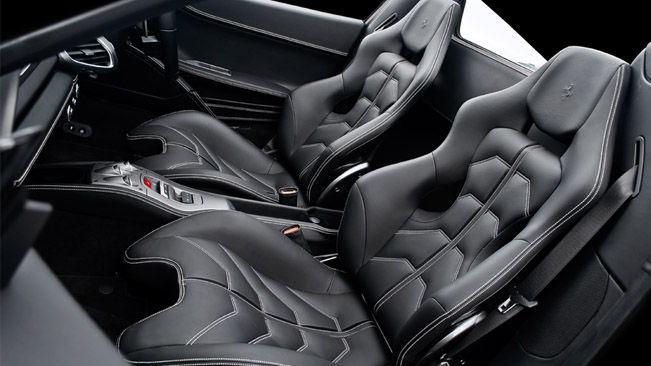 Source: A. Kahn Design