Fiat Unveils The "Body Paint" Print Ad [VIDEO]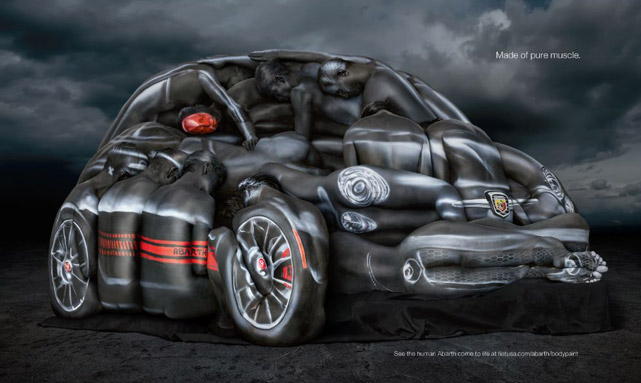 An exclusive ad campaign has been happening and it teases the new Fiat 500 Abarth Cabrio. The one-of-a-kind print ad will debut this week and it is named "Body Paint". It will be featured in this year's annual ESPN The Magazine's Body Issue.
In this visually stunning print ad were featured more than a dozen female artists, models and contortionists. After being painted as one of the parts of the model, their bodies recreated the image of the new Fiat 500 Abarth Cabrio.
The Head of Fiat Brand North America - Jason Stoicevich, said that they basically wanted to create a concept for ESPN The Magazine's Body Issue that was as visually unique as the new Abarth model.
The unique advertisement conveys the athletic grace of the car and in fact is devoted to the athletes around the globe. Exclusive behind-the-scenes video of how the "Body Paint" print ad was made can be viewed below and they can ensure you that the ad was not photoshopped!
Video Source: YouTube
Source: Fiat