Fisker Karma - The Luxury Car of the Year
Bridge of Weir Leather and Fisker Automotive are bringing together the combination of low carbon leather and a sustainable luxury! The vehicle is the world's first luxury, range-extended electric car – called the Fisker Karma. All this comes in a formidable package. Top Gear has already put a high evaluation on it giving it the title "Luxury Car of the Year".
The quality of the interior  is set as high as possible: the bulk of the Fisker Karma's luxurious interior material on the EcoStandard™ and EcoSport™ models comes from Bridge of Weir, with seats, steering, dash, door-casings and the centre-console trim all wrapped in the Scottish company's locally produced Low Carbon Leather™.
Not only is this car powerful, beautiful, exotic, exciting and fun-to-drive car, but also the Karma drives its wheels with electricity. Not a surprise it got the award! The success is due to the mix of high-octane, internal combustion engine the Low Carbon Leather™ interior! This was definitely the factor that secured Karma's title the 2011 Luxury Car of the Year.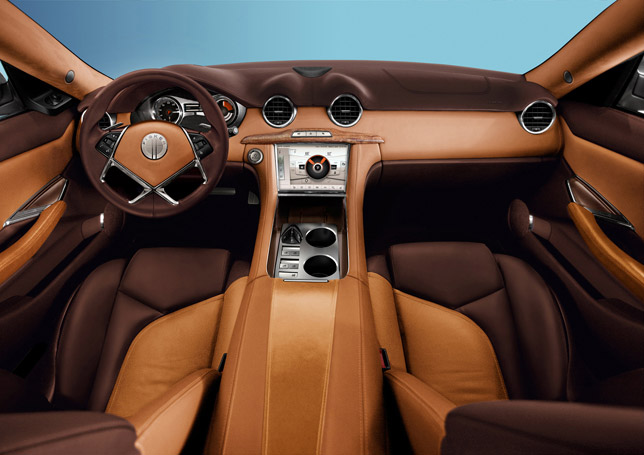 To go further into details, Bridge of Weir boasts the most environmentally friendly leather in the world. Most of the world's leather is sourced from South America several thousand kilometers away. However, the Bridge of Weir's hides from abattoir to tannery traveled just 96 kilometers and it is one of not so many industries that have thermal energy plant converting waste to energy.
The award-winning automobile, similarly to the rest of the Fisker range, can accelerate from 0-100 km/h in only 5.9 seconds. Yet, it can also achieve the equivalent of more than 100 miles per gallon.  Moreover it has just 83 g/km CO2 emissions in real world driving on an annual basis. The electric car is now on-sale across Europe, priced from around €85,500. And don't worry - the price of the Low Carbon Leather™ is included.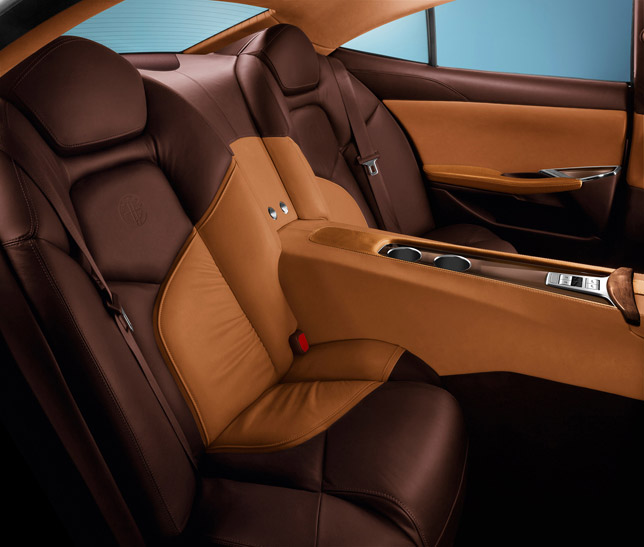 Sourse: Fisker