Hennessey Builds World's Fastest Venom GT Edition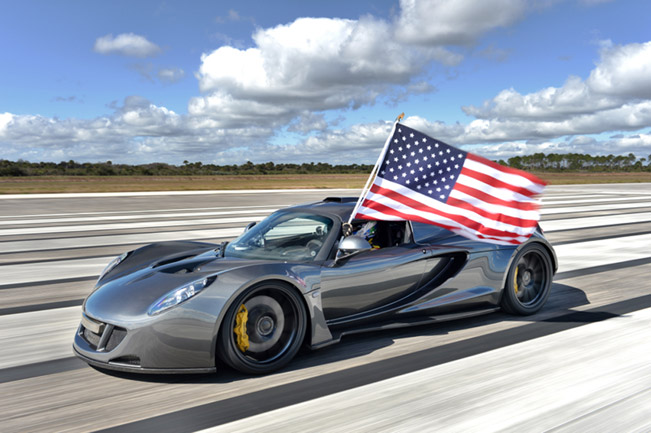 Texas based Hennessey Performance (HPE) has just released that it is building a limited run of World's Fastest Edition Venom GTs. The reason for this celebration is HPE's recent top speed run-record of 270.4 mph. What is more, the World's Fastest Edition also alludes to the Venom's 0-300 km/h Guinness World Record.
Furthermore, the company has announced that this special edition Venom will be dressed in unique livery package in the colors of the U.S. flag: white with red and blue stripes. But why the Venom GT achieved such success. The answer lies behind a simple formula: huge power plus minimal weight.
In addition, the supercar is driven by its 7.0-liter twin-turbo V8 engine which generates makes 1244 hp (915 kW). It holds the Guinness World Record for standing-start acceleration, rocketing from rest to 300 km/h (186 mph) in just 13.63 seconds. This power to weight ratio was also made possible thanks to vehicle's lightweight aluminum construction, carbon-fiber bodywork and featherweight carbon-ceramic brakes.
Only three cars of the series will be built and will have a price of $1.25 million USD.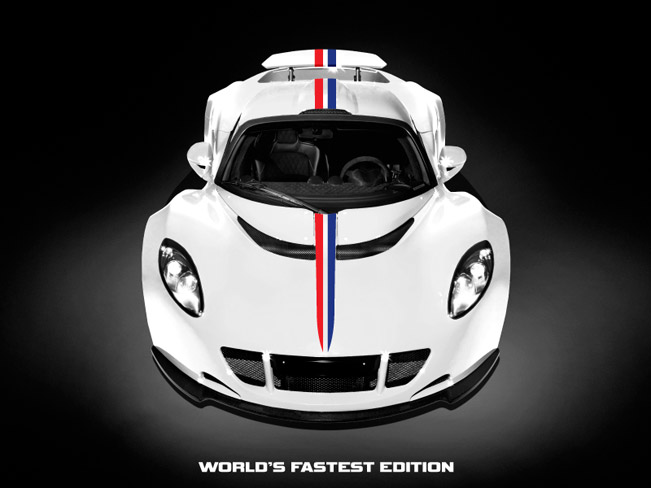 Video Source: YouTube
Source: Hennessey