Hyundai IONIQ Concept Will Debut At the Korea Motor Show this January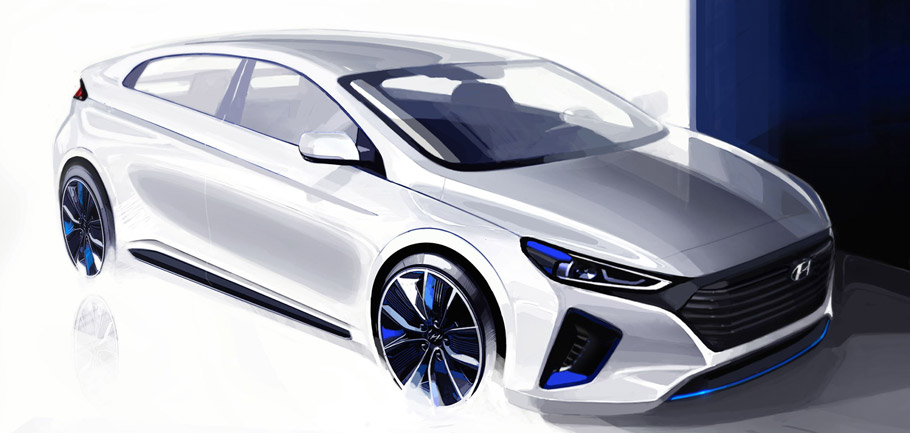 Hyundai Motor has finally revealed details of the new IONIQ ahead of its debut in Korea later this January. The alternative-fuel compact vehicle will offer ultra-low emission powertrain options along with some high-tech features and gadgets.
By these just-released renderings we see that the next-gen vehicle will not only offer some advanced powertrain technologies, but also some neat exterior and interior styling. Just look at the distinctive and cutting-edge aerodynamic shape. The straightforward, yet incredibly beautiful front design demonstrates a well-known hexagon grille with familiar-shaped headlights, while the sides remain clear, yet massive and distinctive. The smooth design theme firmly continues through the side doors and demonstrates this new and futuristic design.
SEE ALSO: Hyundai Releases Special Value Edition Upgrade Packages
Although there is only one picture, showing the interior, we must say it really looks comfortable and functional. Or at least the sketch makes it look that way. The design concept of the new IONIQ is continued into the cabin and proudly shapes itself in cozy, yet effectively space-using cockpit. Simple and stylish, yet beautiful and futuristic, the ambience in the cabin meets everyone in a place, built with passion, desire and love. Truly a masterpiece, even though we have seen only two pictures.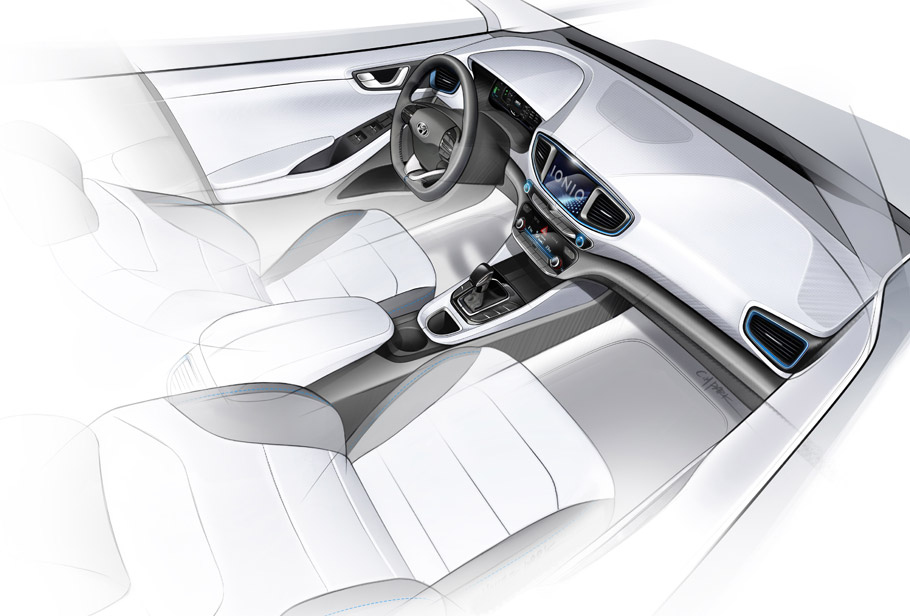 Hyundai IONIQ is to be demonstrated at the Geneva International Motor Show and the New York Auto Show in March 2016 after its world premiere in Korea later this month.
It looks like Nissan knows how to impress with sketches, but we all hope that the team will also impress us with fantastic final result.
Stay with us for further information!
Source: Hyundai