Jeep Grand Cherokee 2012 - Best SUV by Rocky Mountain Automotive Press Association
For a second consecutive year, the Jeep Grand Cherokee has been voted Best SUV by the Rocky Mountain Automotive Press Association (RMAP). It's an assessment company based in Denver and is ran by such people as automotive journalists, automaker-communications representatives and other motor-industry professionals. It's been giving away awards for six years now and its word is considered to be particularity heavy. But, Jeep can't really be impressed by a single award, can they? Recently, the company has mustered a rather hefty portfolio of tropheys.
So, the RMAP then. How did they describe the Cherokee? Well, according to Mike Manley, President and CEO – Jeep Brand, Chrysler Group LLC: "...the prominent Rocky Mountain automotive journalists have recognized Grand Cherokee's legendary capability, comfort and refinement. We're grateful that consumers and opinion leaders continue to appreciate the premium icon of the Jeep brand."
The 2012 Cherokee is said to behave admirable on the road and exceptionally off it. Power can come from a V6 or a V8, depending on the buyer's choice. It's four-wheel-drive system comes with a torque-on-demand two-speed transfer case. Other gizmos that help rock climbing include the Jeep Selec-Terrain™ system with five terrain settings and the Quadra-Lift™ air suspension system. As a bonus to all of that, it is more economical than before – up to 23 mpg overall consumption they say.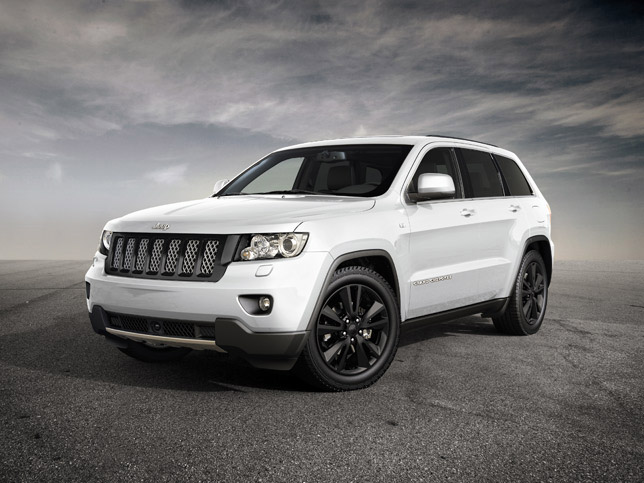 The Jeep brand prides itself with a wide list of awards from this year, given by various independent reviewing organizations:
Autobytel 2012 SUV of the Year: Jeep Wrangler
Overland Journal 2011 SUV of the Year – North America: Jeep Wrangler
U.S. News & World Report's Best Cars for the Money – Off-Road SUV: Jeep Wrangler
Cars.com's Play Car of the Year (Off-Roaders and Sun Lovers categories): Jeep Wrangler
The Fast Lane Car's (TFLCar.com) Top-10 2012 Most Fun to Drive Cars: Jeep Grand Cherokee SRT8
2012 Vehix New Car Buying Guide, Convertible Under $40,000 Recommended: Jeep Wrangler
2012 Vehix New Car Buying Guide, SUV Under $30,000 Recommended: Jeep Wrangler
2012 Vehix New Car Buying Guide, SUV Under $30,000 Recommended: Jeep Grand Cherokee
Consumer Guide Recommended Buy : Jeep Grand Cherokee
Polk Automotive Loyalty Award – Most Improved Loyalty to Make: Jeep Brand
Source: Jeep