Kamui Kobayashi Drives Caterham Seven 620R At Silverstone [VIDEO]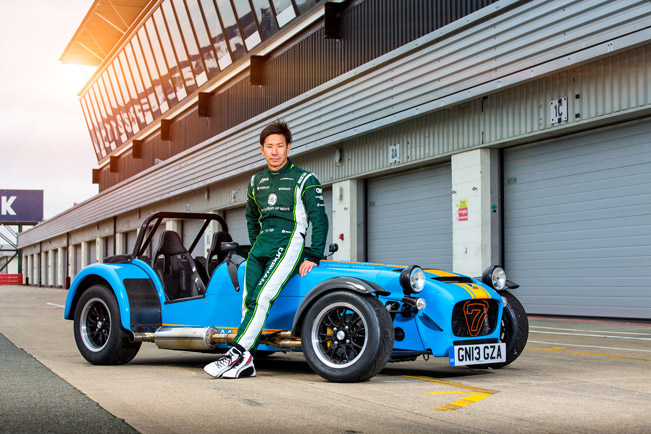 Caterham just released an interesting video, showing its new F1 Team boy - Kamui Kobayashi. In the video you can see how the racer warmed up for the first Grand Prix of the season in Australia by making his first ever drive of the Caterham Seven 620R.
Just as a reminder, the 620R is the most powerful "Seven" built by the brand. It is capable of producing 310 hp (228 kW) and has a top speed of 155 mph. The acceleration time from 0 to 100 km/h is rated here less than 2.8 seconds.
The video below documents how Kobayashi is making his first Seven drive, but what is more important it also captures the thoughts on the iconic British sportscar. And from what we are hearing, the car certainly made an impression on the 27-year old, who dubbed the 620R as "pure car".
He also disclosed that it took him only one corner, to understand the car straight away. The racer was also impressed by the power of the 620R, being the closest thing to a race car (but street legal) that he has ever driven. See for yourselves:
Video Source: YouTube
Source: Caterham