Caterham Launches Seven 160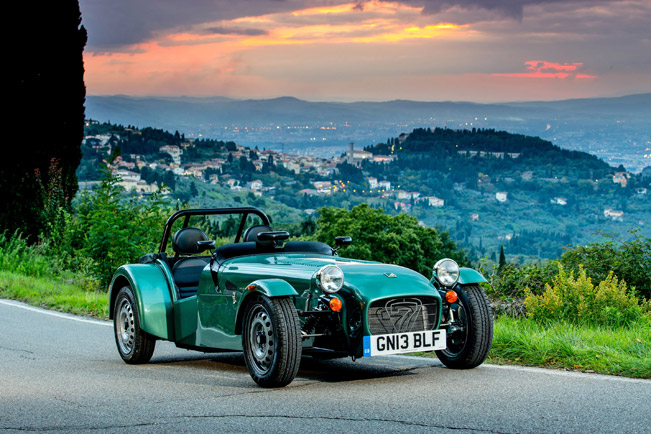 Caterham Seven 160 is now being officially launched. The vehicle is an entry-level variant of the iconic sportscar, which is powered by a compact, turbocharged Suzuki engine. Other exclusive features of the car include live-axle rear suspension and light-weight elements that contribute for its low kerb weight.
The 660cc, three-cylinder engine of the car can produce 80 horsepower (59 kW). This enables the Seven 160 to accelerate from standstill to 100 km/h in less than 6.5 seconds on to a top speed of 100 mph.
In addition, the unit is created in such manner that it delivers also low levels of fuel efficiency and emissions. Basically, this Caterham will offer to its customers something truly different to the entry-level market, because it is more economical, more accessible and has unique personality.
The rear axle has a simple and pure design and in addition complements the engine and lowers the overall body weight. At the same time it also offers intuitive handling experience and a balanced chassis.
The production of Caterham Seven 160 is scheduled to start in the beginning of next year. Vehicle's price will begin at £14,995.
Source: Caterham