Caterham Seven 165 Prototype With Frankfurt Unveil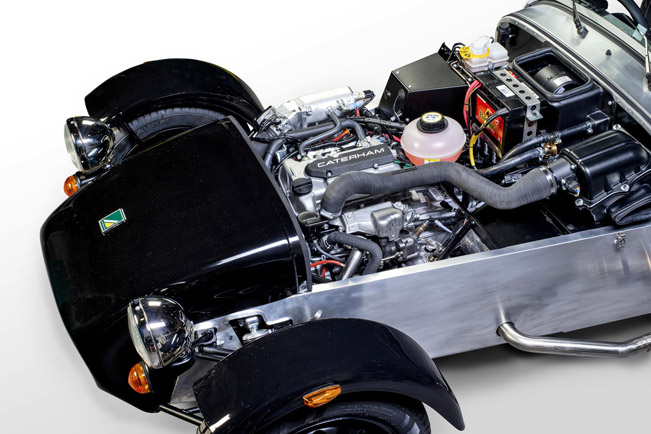 Caterham Seven Prototype Concept is going to be unveiled at Frankfurt Motor Show. A month ago, the British manufacturer has revealed more details about the variant of the iconic Seven. The vehicle will be named Caterham Seven 165 and it will be capable of producing 80 hp (59 kW) thanks to its 660cc, three-cylinder, turbocharged Suzuki K6A engine.
The latter was enhanced by the Caterham -Technology & Innovation (CTI) group of engineering. Furthermore, the number five at the end of the car's name shows that the vehicle also complies with the EU5 emissions standards.
Although the Suzuki powerplant is compact in nature, CTI has refined it and hence it now delivers enhanced performance including a torque output of 107 Nm (79 lb-ft). The engine was also well balanced against amplified fuel economy and reduced vehicle emissions.
Earlier this year Caterham has launched the fastest, most powerful production Seven. Now, with the Seven 165, the brand aims to deliver a car which sits at the opposite end of the scale, both in terms of engine size and price. However, both vehicles will have one thing in common which is the same level of pure driving fun.
The production of the Caterham Seven 165 will start in January nest year. The car will have a price tag of circa €25 000.
Source: Caterham