TEASER: Caterham Introduces Entry-Level Version Of The Iconic Seven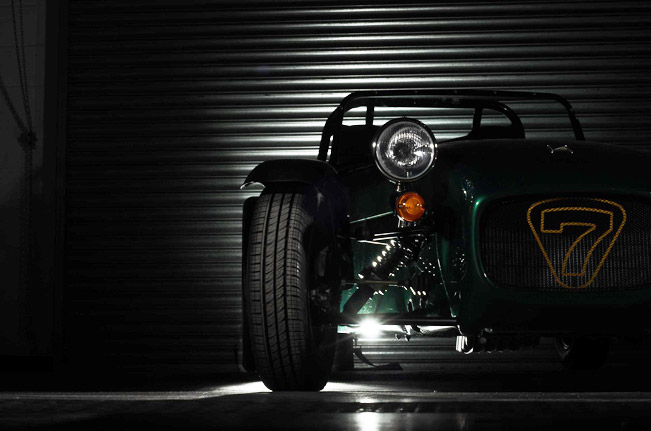 Caterham has just released a dark teaser photograph of their upcoming new entry-level version of the iconic Seven model. The new vehicle is designed to pay homage to the brand's engineering DNA of "adding lightness". Therefore it is going to be equipped with a super-compact, flexible and EU6-compliant engine.
In addition, the Caterham promises that the new model is going to e offered at an affordable price under £17 000. This year, the British brand celebrates 40 years of developing and manufacturing the Seven. Consequently, the designers decided to bring as close as possible the new "Seven" to its simple design roots but remain true to Caterham's mantra of delivering "accessible fun".
Back in the days, Colin Chapman designed the original Seven with the aim to have totally "fit-for-purpose" design and to deliver exciting driving experience. With that in mind, the new entry-level Seven is planned to be simple, easy to run and an intuitive drive.
Furthermore, Caterham's minimalist DNA philosophy is applied to every aspect in the new upcoming vehicle. This also includes the unit it is equipped with and therefore it is expected that this would be the most fuel-efficient Seven ever built.
The car hasn't been named yet, however it is planned for it to be launched in autumn this year. The first deliveries are expected to happen before the end of 2013.
Source: Caterham