Lamborghini Gallardo LP 560-4 and LP 570-4 Edizione Tecnica Unveiled in Paris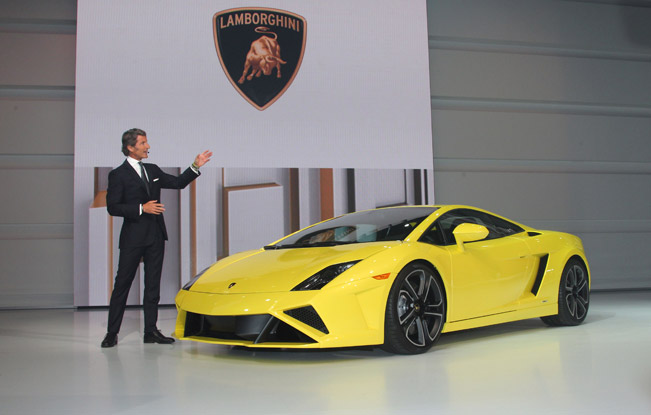 Lamborghini just showcased two incredible new models at the 2012 Paris Motor Show. The new super sportscars have the inherent aggressive design of the brand and in addition are even more extreme.
Gallardo LP 560-4 is equipped with permanent four wheel drive, has a new front end and rear. On the other hand, the LP 570-4 Superleggera and the LP 570-4 Spyder Performante will be offered also as the further enhanced Edizione Tecnica version.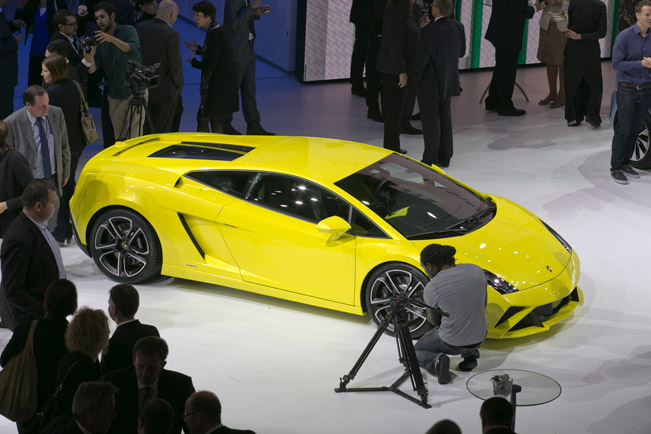 The first model which was showcased was the Gallardo LP 560-4 with its new unique design and razor-sharp lines. As mentioned, there's a new front end, characterized by triangular and trapezoidal forms. They are divided by diagonal elements in body color and in black. This means basically that the overall look of the front end is now broader and more powerful.
And in order to complete the new look of the Gallardo, the designers decided to equip the car with larger air intakes ahead of the front wheels and the new 19-inch "Apollo polished" alloy wheels. The latter were painted in matt black and include precision-machined spokes in polished silver.
Another new detail here is the more dynamic rear end design. The air outlet for the power unit has now a wider surface area. This in fact enhances its thermodynamic efficiency. In addition a new Style Package is available as an option and offers high-gloss black paintwork on the underside of the front spoiler, front and rear grilles and the transverse element of the rear trim.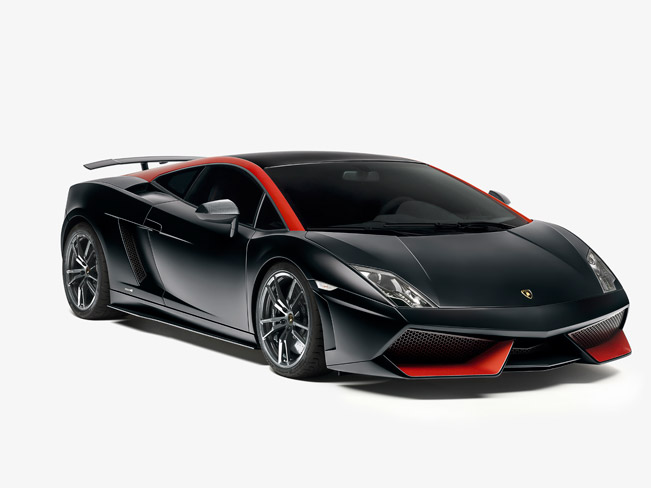 The next model showcased in Paris is the new Gallardo LP 570-4 Edizione Tecnica which has more determined lightweight design. Being originally LP 570-4 Superleggera and LP 570-4 Spyder Performante, now as Edizione Tecnica, they benefit from a further enhanced equipment level and an even more personalized look.
Part of the equipment of the Edizione Tecnica includes the fixed high rear wing, brakes in carbon-ceramic technology. Both deliver low weight with outstanding fade resistance and durability.
Furthermore, this version is offered in three new exclusive optional color combinations, whereby the entire roof arch and front air intakes are painted in a contrast color. The available shades here are: Nero Nemesis (matt black) body with Arancio Argos (orange) pillars and front air intakes, Bianco Canopus (matt white) body with Arancio Argos pillars and front air intakes, and Arancio Argos body with Nero Nemesis pillars and front air intakes.
Another interesting and important fact to be mentioned is that all of the presented Gallardo models can be customized optionally with the exclusive and well known: "Ad Personam" Lamborghini program. The new Gallardo models are going to be first seen in showrooms starting November 2012.
Source: Lamborghini