Lincoln Updates The Interior Of 2015 MKC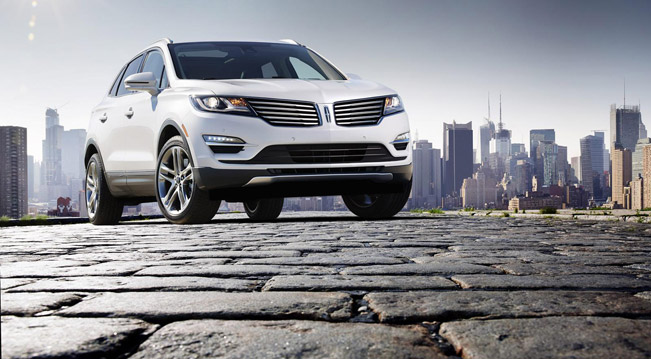 2015 Lincoln MKC is a small premium utility vehicle which shows company's commitment to quality and craftsmanship. Now, it is even more premium than before, because it includes a brand new seating surface. For this task, the company had contacted the Bridge of Weir Leather Company, which has created specifically for the MKC the so called Deepsoft leather. In this way both brand had refreshed the stance on one of the brand's most luxurious cars. The exclusive seat covering was just introduced and it will appear in this and other models very soon.
The Deepsoft leather is softer and heightens customer's experience. In fact, this material is semi-aniline and was treated with only a partial protectant to maintain its soft touch. In contrast to many other leathers that are embossed to give seating surfaces a uniform appearance, this one is chromium-free and non-embossed and naturally milled. Each piece's natural grain remains visible.
Furthermore, the Deepsoft leather is dried slowly for 16 hours. This results in its soft, buttery feel. Lincoln's newest vehicle also offers the new Lincoln steering wheel, French stitching on the instrument panel and seats, and open-pore wood trim to additionally highlight MKC's elegant interior.
2015 Lincoln MKC is driven by the four-cylinder 2.0 liter EcoBoost turbocharged engine. It produces 240 horsepower (177 kW) at 5,500RPM and 366 Nm (270 lb-ft) of torque at 3,000RPM. There is also an optional 2.3 liter EcoBoost unit, which generates 275 horsepower (202 kW) at 5,500RPM and 406 Nm (300 lb-ft) of torque at 3,000RPM.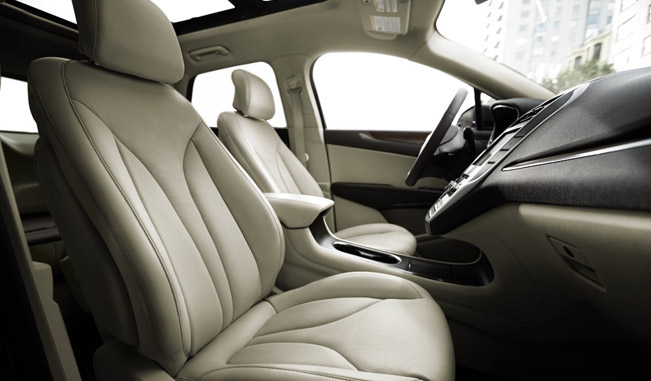 Source: Lincoln