Matthew McConaughey and the Lincoln MKC [VIDEO]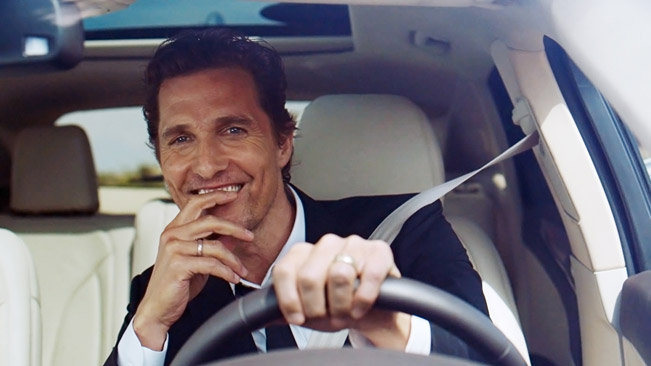 2015 Lincoln MKC now has its own TV and digital ad campaigns, in which we will see the Award-winner Matthew McConaughey [Dallas Buyers Club]. Lincoln Motor Company and the actor have signed a multi-year collaboration contract. McConaughey will act as a storyteller in series of upcoming TV and digital campaigns. The first one features the 2015 MKC small premium utility.
The actor revealed that he is a longtime admirer of Lincoln, being an iconic, American brand. He has already driven the MKC around Texas and thinks Lincoln have done good job. But the most important thing for the actor is the authenticity. He said, "It was clear from the start they appreciated me as an individual first and foremost, and I would be able to be myself in this collaboration."
The director of the ads will be Nicolas Winding Refn ["Drive"]. He has already created a storyline for McConaughey around the MKC. In the spots, the actor invites viewers to experience the vehicle through unscripted moments in the commercial.
In 2012 Lincoln started re-launching the brand and committed to introducing four all-new products in four years. Following the MKZ midsize sedan is the MKC. This SUV is a pure example of brands high standards of quality, luxury, compelling design and personal service. And as Matthew says, "Sometimes you've got to go back to actually move forward". The Lincoln MKC was built to help customers live in their moment.
Video Source: YouTube
Source: Lincoln