Mansory Releases Power and Styling Packages for Rolls-Royce Ghost II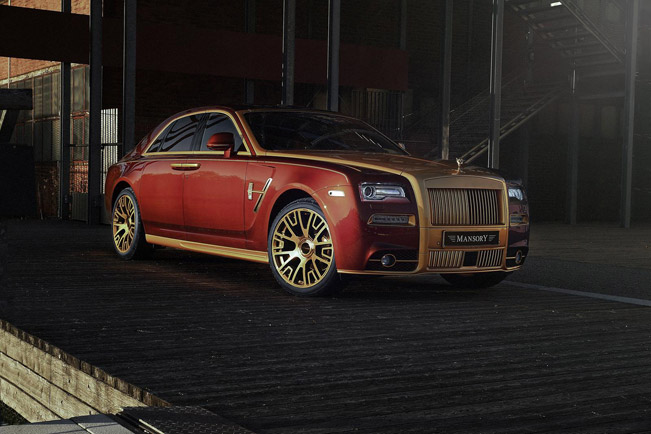 Mansory Rolls-Royce Ghost Series II features an exclusive bodywork and interior programme, which makes the British luxury saloon even more magnificent. Increase in performance, as well as a sportier chassis set up, can also be attributed to this tuning. More importantly, the set up can be adjusted at the touch of a button. What is new here? Take a look at the front aprons, which now feature larger air inlets and optional LED day running lights.
Next, the impression is reinforced by the carbon wings that are made of a single and include different side skirts. Carbon fiber is utilized for the creation of the light bonnet, while at the back, there is a newly apron with integrated diffuser insert and stainless steel pipes of the Mansory sports exhaust unit.
If you look closely, then you will see the subtle rear spoiler lip. A boost to the engine was also performed here. The result is around 652 horsepower (479 kW) and torque of 1050 Nm (775 lb-ft) at 1500 rpm. These were enhanced from the production figures of 570 hp (420 kW) and 750 Nm (554 lb-ft).
This increase in power was achieved thanks to the new exhaust unit and a performance optimising control unit. The end effect is a blistering performance for this Rolls-Royce and acceleration from 0 to 100 km/h in just 4.3 seconds and a top speed of up to 280 km/h.
This power is put on the road via new 22 inch gold alloys mated with Vredestein tyres in size 265/35/22 at the front and 295/30/22 at the rear. In addition, vehicle's centre of gravity has been lowered by around 50 mm.
Source: Mansory