Manta Porsche 996 Turbo Transformed by OK-Chiptuning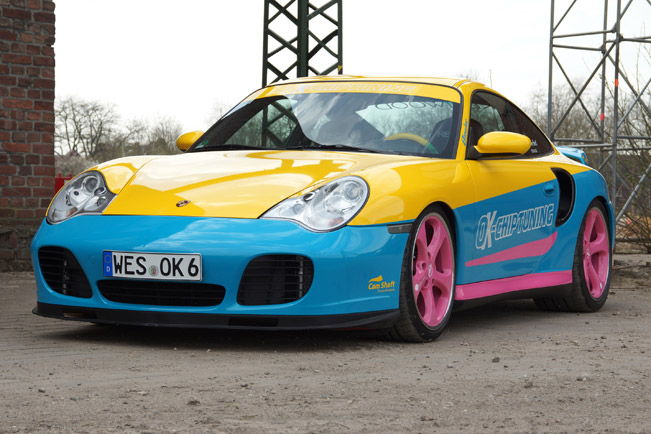 The professionals at OK-Chiptuning decided to do something different on a Porsche 996 Turbo. First thing that grabs the attention here are the exterior colors that are in the color of the rainbow and impresses with its joyful character.
However, what is more important here is that the car has received a boost in power and now has an output of 650 hp (478 kW) and 750 Nm (554 lb-ft) maximum torque. This was achieved thanks to a charge air cooler that was installed in both K24-Turbolader and GT2-RS-. Thanks to it, it is achieved more intense intake for turbochargers. Also Sachs-Performance-clutch and an exhaust system with continuous 70-millimeter-tubes contribute to the seamless performance of this Porsche.
Furthermore, there is an AG-rim finishing for powder coating of the rims. The 19 inch rims are matched with an appropriate set of tyres in 235/35-19 or 305/30-19. In addition, in order to enhance the driving dynamics, KW-Coilover-Suspension of the version 3 is installed. There was also added a rear spoiler which was delivered by TechArt.
At last, in order to bring about the "crazy" exterior effect, OK-Chiptuning collaborated with Cam Shaft Premium Wrapping. The result is that the Manta-Porsche received a three-colour foliation.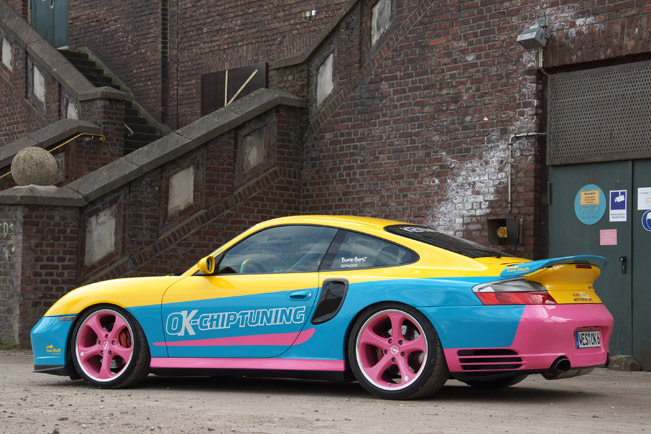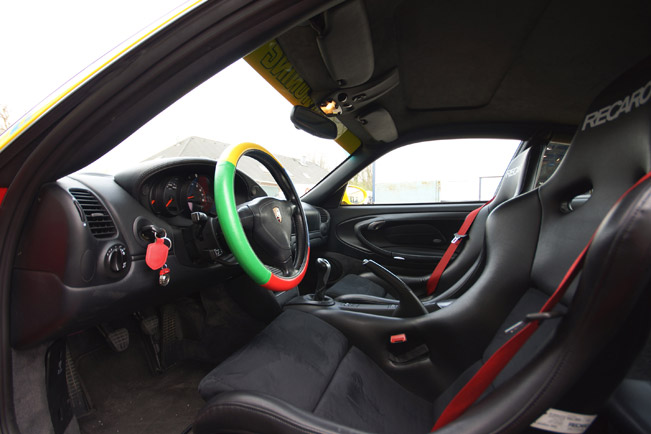 Source: Miranda Media