Maserati Launches Quattroporte Zegna Limited Edition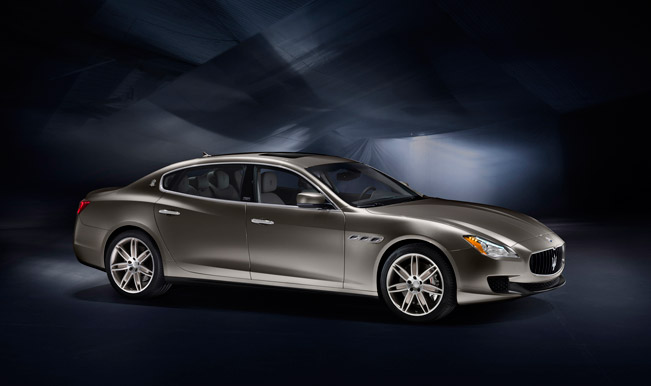 2014 Maserati Quattroporte Zegna Limited Edition is a product of the collaboration between the luxury Italian fashion house Ermenegildo Zegna and Maserati. Only 100 examples of the unique limited edition car will be produced, and they will feature color schemes, materials and exclusive trims that link the histories of the two brands. In order to celebrate the launch of the Quattroporte Zegna Limited Edition, Maserati and Zegna are undertaking a tour. It will feature four international events with first one in Shanghai that will happen this month. The following three cities which will be visited are New York (September), Dubai (February 2015) and Milan (Spring 2015).
The event locations have been specifically chosen in order to enhance the uniqueness of the collaboration and exude the high standards of Italian elegance. At the events, the visitors will be able to see and know better car's premium finishes as well as to witness the extraordinary result of the partnership.
Furthermore, at the four locations will be also present the famous Italian photographer Fabrizio Ferri. He will capture 100 unique images that will be later put together to create a book called "One of 100". The latter will be presented in Milan in the spring of 2015 at the final event.
Maserati Quattroporte Ermenegildo Zegna Limited Edition includes a special effect paint finish which simulates the fluidity and purity of metal. This effect was achieved through the utilization of ultra-fine aluminium pigments. Moreover, the gloss black primer additionally strengthens the brilliance of the aluminium pigments and creates a sensation of depth.
Inside, Maserati has used for the interior warm hues like moka and greige, that make a link to Zegna's latest men's fashion collections. Other components of the coupe such as seats, door panels and roof lining are finished in soft leather, in addition to a velvet-smooth and bright fabric.
Source: Maserati