Mercedes SLS AMG MC700 refined by McChip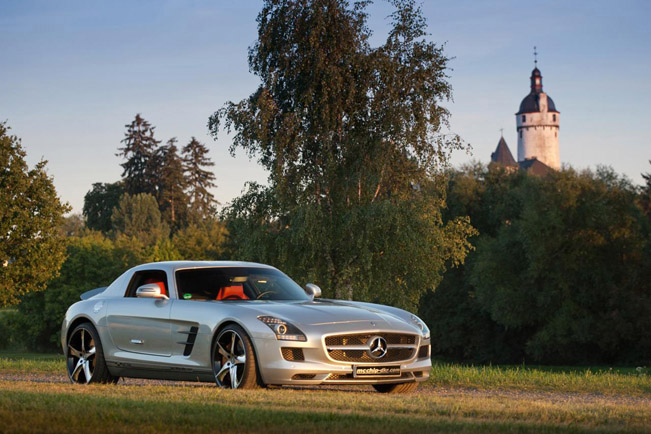 McChip has announced their tuning version of the beautiful SLS 63 AMG. There is hardly any other brand of the sports car category with such a brilliant mastery of transition through different worlds like the SLS 63 AMG feeling at home on the red carpet in very much the same way as on the asphalt of the race track. The name of the project is MC700 and features only performance upgrade.
The 6.2 liter V8 engine has received a supercharger, a Capristo sport exhaust system and an ECU re-map. The result is sensational – 680HP (500 kW) and 770Nm (568 lb-ft), which is an increase of 109HP and 120Nm of torque. But this is not everything, you can order even a more powerful version with 706HP (519 kW) and 793Nm (585 lb-ft).
The price of the first "MC700" upgrade stage is €69,900 and the second is €78,999.
For both "MC700" performance stages, mcchip-dkr requires a conversion period of five to seven working days.
Source: McChip