Mitsubishi L200 Barbarian Black Special Edition offers style in Black
Mitsubishi L200 Barbarian Black is the latest limited and special edition model from the brand. It has a striking appearance, powerful on-road stance and stylish features.
In fact, the added by Mitsubishi stylish accessories come in the form of a black satin roof, sports grille, resin guard, wing mirrors, door handles, fuel filler cap, light bezels, rear bar and side steps. All of these features are the reason for the modification of this amazing special edition vehicle.
Furthermore, the L200 Barbarian runs on moody black 17" alloy wheels and will surprise its customers with its all new carbon effect leather seats.
The L200 BLACK is available in the following trim colourd: Starlight Silver (Metallic), Eisen Grey (Pearlescent), Aztec Red (Solid), Sapphire Blue (Metallic), Polar White (Solid), Cosmos Black (Pearlescent), Granite Brown (Metallic).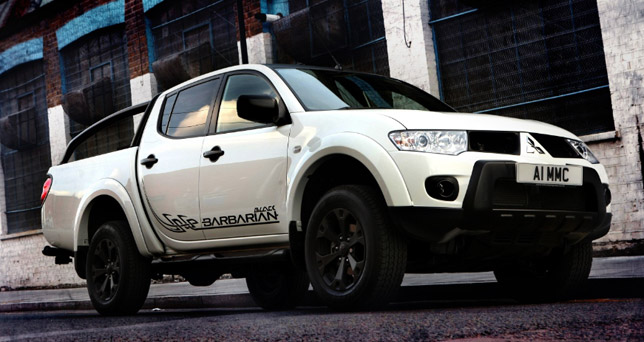 This Mitsubishi vehicle can be equipped with both manual and automatic transmission and moreover it includes a wide range of additional equipment to the standard Mitsubishi L200 Barbarian. In particular the Black special edition features: Black 17" alloy wheels, Black wrapped roof, Black front resin guard, Black fog lamp surrounds, Black front sports grille, Black wing mirrors, Black door handles and recess covers, Black side steps, Black fuel filler cap, Black tailgate handle cover, Black rear bar; Stunning new embossed leather design; Outside Temperature/Direction/MPG display panel – a conveniently located complement to the Kenwood system; Barbarian Black side decals.
Mitsubishi L200 Barbarian Black Special Edition starting price is £23 899.
Source: Mitsubishi