Mopar 4700 Spec Class 4x4 To Compete At 2014 Griffin King of The Hammers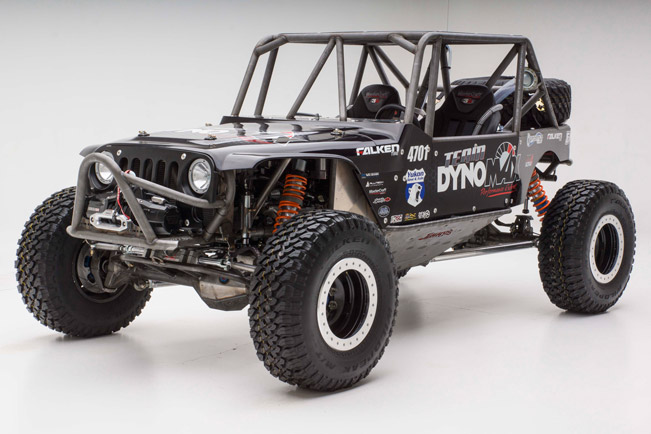 Mopar will be making tests in southern California desert at the 2014 Griffin King of The Hammers. This is an event which is considered to be the toughest one-day off-road race in the world, because it combines desert racing and rock crawling.
The race is held for one week every February on public lands in Johnson Valley in an off-highway vehicle area known as "The Hammers". The participants are divided in four distinct categories, race on a 100+ mile terrain that features sandy washes dotted with creosote bushes, flat dry lakebeds, sand dunes and rock canyons and trails.
Mopar will be currently competing in the Every Man Challenge race category. The latter allows stock and modified stock vehicles to take part in the race. Mopar's GEN III 5.7 liter HEMI crate engine will be included in six unique "4700 Spec Class" 4x4 vehicles. They have a custom tube frame design which is based on the Jeep Wrangler, and are outfitted with Mopar's HEMI crate engine and Mopars parts.
Each of the six unique Mopar-powered 4x4 vehicles will be driven by the following drivers:
#4701– Eric Bothwell with co-driver Robb Pritchard, who will be driving the Dynomax vehicle.
#4702– Larry Nickell, who will be driving the Team Yukon Vehicle.
#4703 – Jessi Combs - the fastest woman on four wheels. She will be racing in the Team Falken Vehicle.
#4704 – Ross Stanford will be racing for Team Spidertrax.
#4705 – Shannon Campbell - two time "King of The Hammers" Champion, who will be racing the Team Fox car.
#4706 – Jim Marsden will compete in the Team Odyssey vehicle.
Source: Mopar