TEASER: Chrysler Previews The New Mopar '14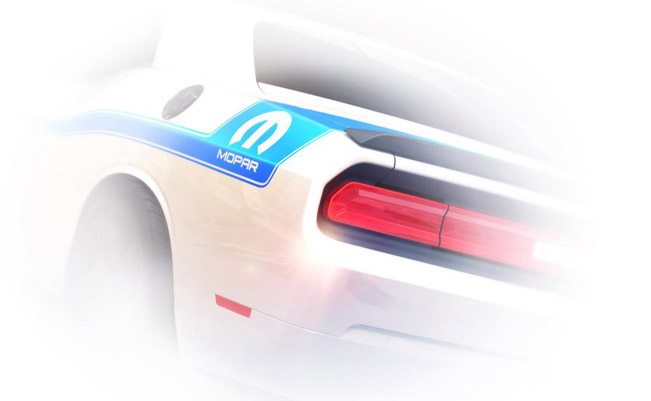 Chrysler Group has just released a teaser image of the limited-edition Mopar '14 that will make an official debut next month. The premiere will happen at Specialty Equipment Market Association (SEMA) show in Las Vegas.
The new muscle-car is prepared especially for those who love high octane and customizable performance. In fact, the Mopar '14 will be one of the 20 customized vehicles on display at the event. Some of the vehicles included in the exhibit are the Mopar '10 Challenger, Mopar '11 Charger, Mopar '12 300, and Mopar '13 Dart. Jeep Performance Parts will be also on display.
Mopar is Chrysler's service, parts and customer-care brand and its global portfolio features more than 500,000 parts and accessories distributed throughout more than 130 markets. The brand's parts are one-of-a-kind and more importantly are engineered with the same precision by the same teams that create the factory Chrysler vehicles.
To make an impressive example, Mopar has introduced so far many industry-first features such as vehicle-information apps, electronic owner manuals, Wi-Fi inside the vehicle, wireless charging, Electronic Vehicle Tracking System (EVTS), wiAdvisor and wiTech. Another instance is the 2011 Mopar Challenger Drag Pak which was the firs car that was equipped with 500-plus cubic-inch V-10 drag-race package.
Source: Chrysler