MR Car Design Ford Focus RS
MR Car Design, the Erftstadt-based retrofitter has released an extraordinary enhancement program for the Ford Focus RS, boosting its output to a new height.
The MR Car Design's power compartment specialists have developed a power kit that boosts the total output of the Ford Focus RS' 2.5 litre Straight-5 Ford Duratec RS to 360 horsepower, instead of the factory 305 horsepower. The extra 55 horsepower are achieved thanks to a newly installed, in-house exhaust unit with downpipe and 200-cell catalytic converter and appropriate weight reduction, as well as an ECU remap and K&N air filter.
Fitted with the power kit, the MR Car Design Ford Focus RS is capable to record a time of only 5.9 seconds for the classic zero to 100 km/h acceleration sprint.
MR Car Design has also mounted the ride with a KW coilover suspension Variant 1, offering its passengers greater driving experience.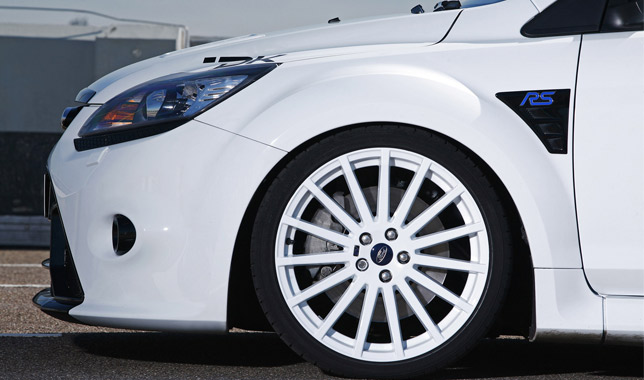 Source: MIRANDA MEDIA