The Latest Focus RS Comes With Incredible Performance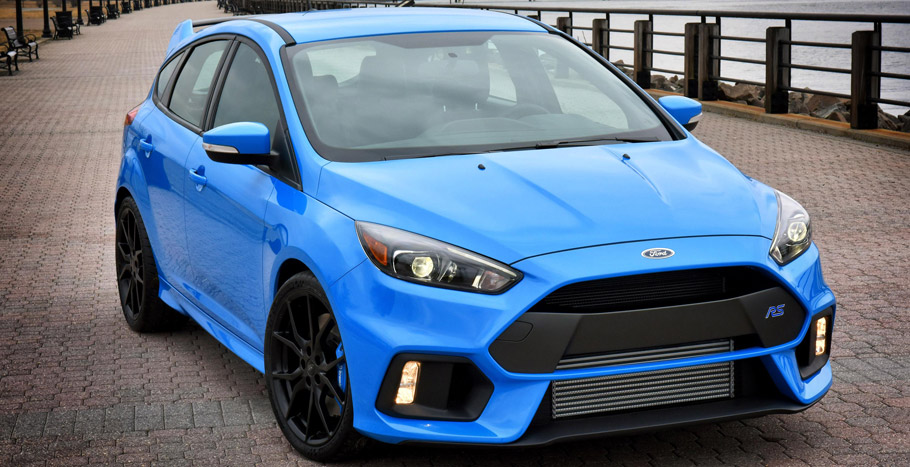 2016 Focus RS comes with optimized acceleration and overall enhanced performance. Now Ford team launched a special control technology and the RS model is the first to give it a try. The RS also debuts a special Ford Performance All-Wheel-Drive and Dynamic Torque Vectoring. This all helps for incredible traction, grip and dynamics at high speeds and corners.
The Focus RS now is also geared with enhanced chassis and drivetrain system to deliver the fasters possible acceleration. Also new is the gearbox system. It is designed in such a way that it delivers optimum performance and the best so far flexibility. And when we add the redesigned AWD system and the turbo overboost function we do get some stunningly powerful vehicle.
In fact, the AWD system uses twin electronically controlled clutch pack to manage the vehicle's front/rear torque split and can even control the side-to-side torque distribution on the rear axle. This installment has a dramatic impact on the handling and cornering stability. Furthermore, the AWD monitors inputs from multiple vehicle sensors just to deliver optimum driving dynamics.
SEE ALSO: 2015 Shelby Mustang Was Granted With Incredible Upgrades
2016 Focus RS also offers a total of four different driving models that configure in a precise way the AWD, dampers, electronic stability control, steering and engine response. The settings are indeed normal, sport and track with a special drift mode to help the driver achieve controlled oversteer drift on the track.
And when it comes to performance, the Focus RS's 2.3-liter four-cylinder EcoBoost is especially upgraded to deliver 10% more power than its predecessors. Furthermore, it also offers and low-inertia twin-scroll turbocharger with larger compressor and a large-bore high-performance exhaust.
Finally, the vehicle will be created in Saarlouis, Germany and it is expected to go in markets in spring 2016.
 Source: Ford