MTM's Polo and Audi Lineup at The Essen Motor Show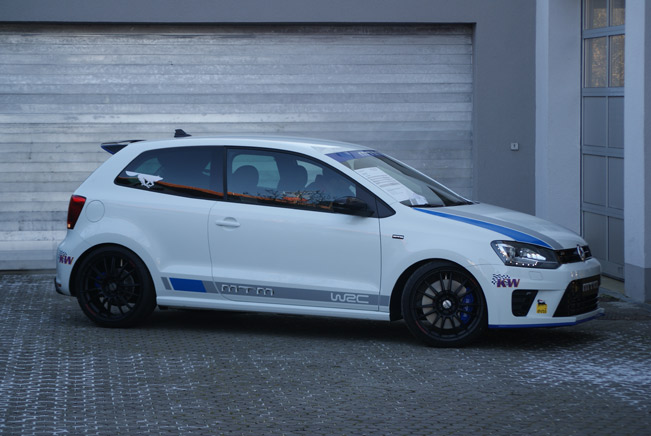 From the 30th of November until December the 8th the city of Essen, Germany will become the venue of motoring nirvana. Mostly after market companies will be showcasing their crowning achievements amidst a swirl of classic cars, accessories, tools, racing cars, fuels, lubricants etc.
One of the stands on the Essen Motor Show will be taken up by MTM; and, wouldn't you know it., we are talking about a yet another road-going Polo R WRC. It's supposed to have 315 hp (just as much as the rally version) and do 0 to 60 in just above four seconds. In a bid to tame that power, MTM have bolted on their own 4-piston brakes and provided KW absorbers. The car sits on 8 x 18-inch Nardo wheels wearing 215/35 ContiSportContact 5 P tires. Oh, and if you don't find that enough, they can amp the power up to 380 hp.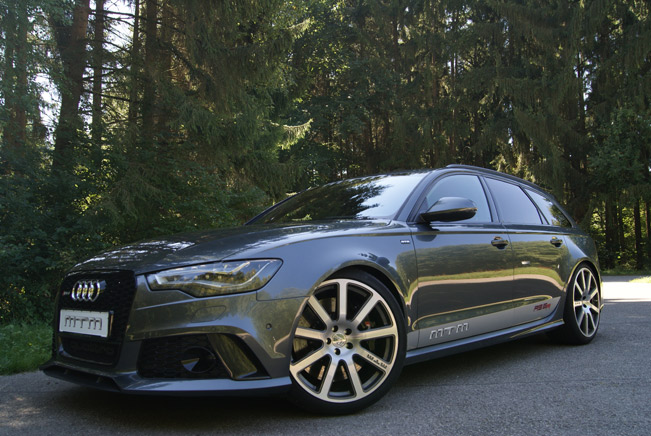 If such "feeble" is not your cup of tea, then move on to the next MTM item - 722 hp Audi RS6 R TFSI 4.0. Sounds ludicrous, but this monstrosity of a car is actually able to put all that power on the road. Its 0 to 60 is deemed insignificant, its 0 to 124 mph is quoted at just below 11 seconds. You'll eventually hit the limiter at 211 mph. In order to cope with these forces, the MTM Audi RS6 has a few tricks up its sleeve. For starters there are the massive 295/35 ZR 20 Michelin Pilot Supersports. The front brakes are equipped with mtm-defined Brembo monoblovk six-piston callipers and 405 x 36 mm brake discs. As a final party piece, the RS6 employs a custom-made stainless steel exhaust system with flaps in the front and main silencer for those special guttural sounds that will make ears bleed all around.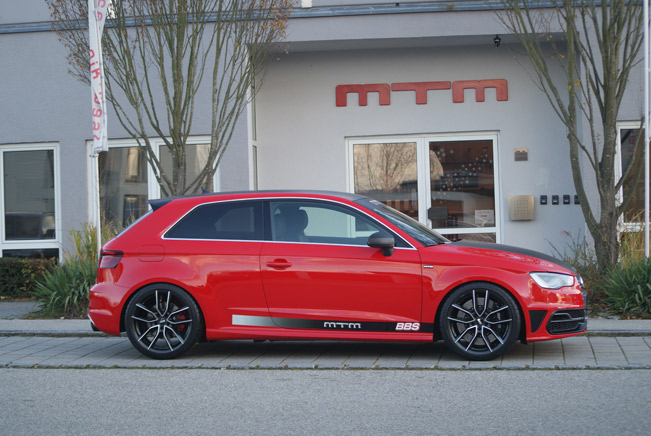 There will also be another Audi (MTMs S3) on the stand that will showcase exclusively BBS's new "XA"-type wheel, with 235/35 ZR 19 Pilot Super Sport tyres – an appropriate complement to a car that can do 60 mph from a standstill in 4.9 seconds and reach 205 mph.
Source: MTM