2012 Porsche 911 Carrera and Carrera S in the US Showrooms
Porsche Cars North America have just released for sale the new 2012 Porsche 911 Carrera and Carrera S models across all showrooms in the United States. The latest 911 is probably the best of all 911 models ever made. The 911 Carrera and Carrera S are excellent choices for customers who want to experience driving fun and excitement of a true benchmark.
The 2012 the 911 has been completely redesigned. It preserves the classical 911 lines, but yet is improved in power and fuel economy. Although it is instantly recognizable Porsche 911, it hides a major secret: the new 2012 models have 90 percent of components are either new or fundamentally revised. First of all, the new Carreras are longer, lower and wider. In addition, they are 100 lbs. (43 kg) lighter, which make them faster and more efficient than previous models. Hence the new 911 is the ultimate blend of modern design, innovative and intelligent engineering and performance. Furthermore, both of the models as expected offer no less than excellent performance, due to some enhancements made. The 2012 911 Carrera includes brand new 350-horsepower (261 kW), 3.4-liter boxer engine which provides five more horsepower (HP) than the outgoing 3.6-liter engine. On the other hand the new 2012 Porsche Carrera S features a 400 HP (298 kW), 3.8-liter boxer engine. This makes improvement of 15 horsepower compared to its predecessor. The 911 Carrera with Porsche Doppelkupplung (PDK) accelerates from 0 to 100 km/h in only 4.4 seconds, while the Carrera S sprints from 0 to 100 km/h in just 4.1 seconds. The time for acceleration is further reduced to 3.9 seconds when 911 is equipped with the Sports Chrono Package Plus. Top-track-speeds for the 911 Carrera and Carrera S are 179 mph (288 km/h) and 188 mph (303 km/h), respectively.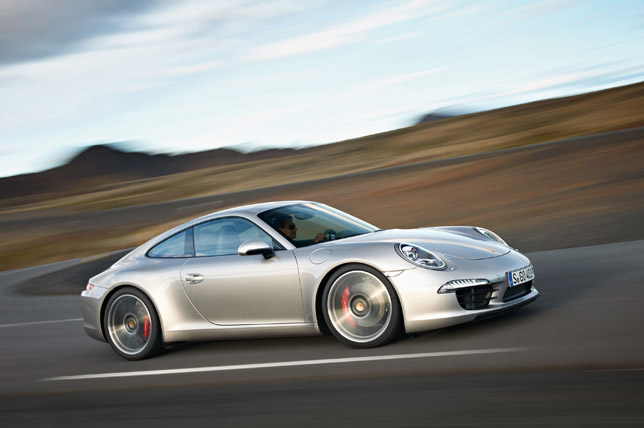 The performance and efficiency are even further improved through systems such as the Automatic Start/Stop function, engine and transmission thermal management, electrical system recuperation, the world's first seven-speed manual transmission and the ability to 'sail' or coast. At last but not least the new electro-mechanical power steering offers the ultimate Porsche precision and helps to increase the efficiency and reduce the fuel consumption. The new 911 Carrera Coupe has a base MSRP of $82 100, and the 911 Carrera S Coupe starts at $96 400.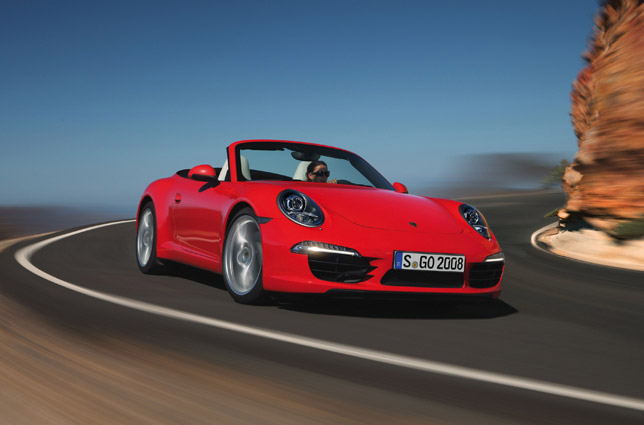 Source: Porsche