Rinspeed Ʃtos Concept Demonstrates Foldable Steering Wheel And A Drone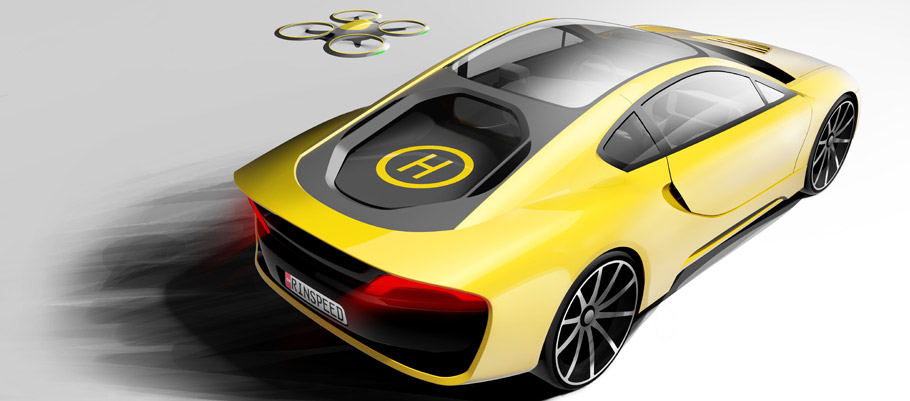 It is the first time that Frank M. Rinderknecht, boss of the Swiss Rinspeed celebrates a global premiere outside his native Alpine country and presents the special sporty hybrid "Ʃtos" at the CES 2016 in Las Vegas.
This time the Swiss team went for the "driverless cars" approach that becomes more and more popular both for customers, passengers and manufacturers. And now the special concept car will include an intuitive and adaptive autopilot system that will also has the ability to learn. Which, in fact, will refresh that oldie, but goldie topic "how much does the machine need man?" Philosophy and technology. Cool.
SEE ALSO: Rinspeed Budii Learns and Gets Better Over Time. To be Shown at 2015 Geneva Motor Show
The interior is indeed the most interesting part of the Concept. When the autonomous mode is engaged, the steering wheel folds up and retracts into the dashboard. Also, the two curved widescreens move together, so passengers can enjoy a better view. Yep, future is here. But this is not all. In order to provide passengers with unique infotainment experience, "Ʃtos" uses the latest Harman Connected Car technologies. It is like a personal assistant and operates in a manner that most users will find attractive, responsive and intuitive.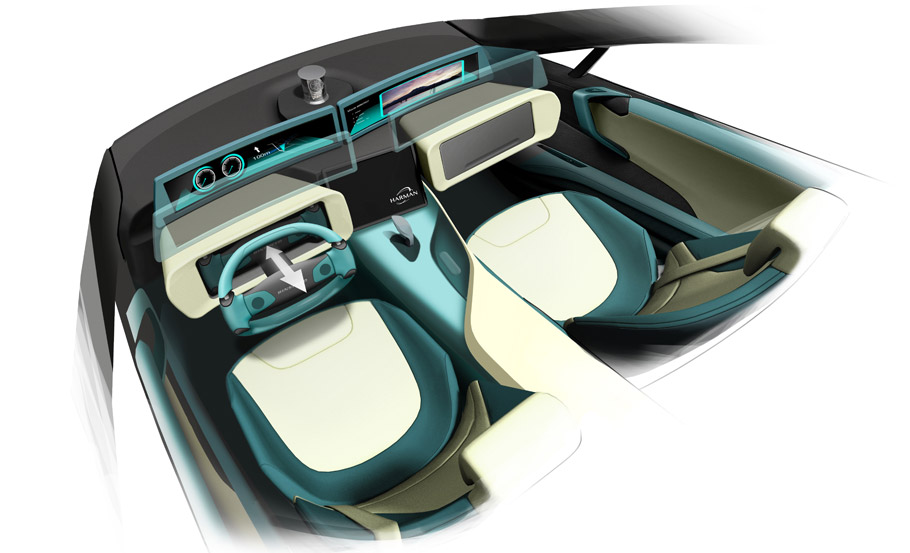 And as a modern and innovative machine, the "Ʃtos" will demonstrate and numerous new gadgets. For example, the fitted drone that even has its own landing pad on the rear of the vehicle. It can be used to fetch a bouquet of flowers, or it can just take a video of the pleasant ride you are taking right now. How cool is that?
The "Ʃtos" is the twenty-second concept vehicle designed at the Swiss "innovation lab". And presumably it won't be the last. We all know that the crew has countless more ideas for the future.
Source: Rinspeed