Sportec Audi RS3 Sportback
Audi RS3 Sportback is a real hot hatchback. It comes with a powerful 2.5 liter turbocharged five-cylinder engine, stiffened suspension, big wheels, big brakes and some interior upgrades. Still, Sportec decide to give it a little more performance.
The engine is boosted to whopping 408PS (300 kW) and 550Nm (406 lb-ft) , which is a serious increase of 68PS (50 kW) and 100Nm (74 lb-ft) over the factory power.  However, there will be a five hundred horsepower package. Nice!
Sportec RS3 also comes with a loud stainless steel sports exhaust system, a fully adjustable coilover suspension, which can reduce the ride height by 20 to 40mm.
The brutal stance is finished by a set of 20" light alloy wheels fitted with performance tires. Last, but not least, you'll get a high-performance Movit brake system.
The price list is not announced yet, but you have to prepare yourself for serious dissipation, because just the bace price of RS3 Sportback is €49 900.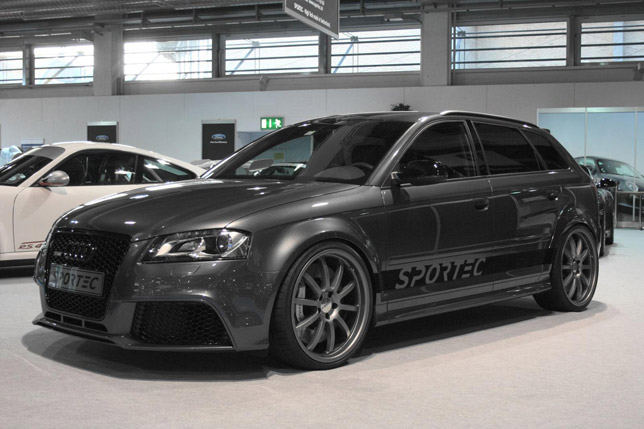 Source: Sportec